Ken O'Brien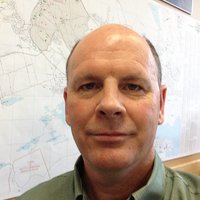 Ken O'Brien is the Chief Municipal Planner for the City of St. John's, involved in development applications, heritage planning, long-range planning, and Envision St. John's – a review of the St. John's Municipal Plan. He has worked on planning projects for the Georgestown neighbourhood, George Street, Quidi Vidi Village, and the Downtown Strategy. Before that, Ken worked with the City of Mount Pearl, the NL Department of Municipal Affairs, and Baird Planning Associates – notably on the Rails-to-Trails study that helped create the Newfoundland Trailway Provincial Park. He has a BA in religious studies from Memorial University of Newfoundland and a Master of Urban and Regional Planning degree from Queen's University.
How and why did you decide to attend Memorial for your undergraduate degree?
After high school, I wanted to go to university and MUN was the one. I didn't consider any other place. A MUN entrance scholarship sealed the deal. At the time, high school went to Grade 11, so I was 16 when I started MUN.
Do any particular memories stand out from your time here as an undergraduate/graduate student?
Learning new things and meeting new people. Exams were stressful but the stress passes. You study, write your exam, you're done. In the post-student world, stress doesn't always evaporate like that.
There is a built-in social life. There's no life like it. Plus, I went to all-male schools, so MUN was the first time I was in class with females. A nice adjustment!
One thing that marked my first year was the traffic death on Prince Philip Drive when a student was killed on a crosswalk. It was a terrible thing, and when the students shut down the road in protest, the outcome was the construction of the skywalks.
What drew you to study religious studies?
It was a roundabout path. I began in engineering, did two terms, did a work term – then realized that I wasn't enjoying it. Considered aerospace engineering (my childhood dream was to be an astronaut – Chris Hadfield, you are my hero!). Dropped out of engineering, switched to physics, but that didn't work. I thought about the courses that I enjoyed, one of which was a religious studies course.
Before university I had considered the priesthood but decided against it. And I was not drawn to teaching like many people in religious studies. I declared my major without knowing where it would lead. My specialization was Christian thought and history, and I had enough math courses for a math minor.
After graduation, I worked as a driving instructor (go figure!) for two years, then saw a poster at MUN advertising urban planning at York University. I had never heard of that and it seemed like an interesting profession. And here I am – thanks to a poster on a wall.
How did your BA prepare you for working life? (If there is a way of being specific about your religious studies degree, that would be great)
It helped with clear thinking, logical thinking – looking at the world through different lenses. I enjoyed my science courses, learning the scientific method, being sceptical until things are proven. With the humanities, I learned to examine all sides of an issue and not jump to conclusions. The truth of a thing may not be obvious immediately, it takes work. Clear writing is an asset that came out of religious studies.
What's the best piece of advice you ever received?
Stay interested in the world around you. Our high school teacher, Brother "Jake" Batterton, urged us to read a newspaper a day, a magazine a week, and a book a month, otherwise we wouldn't be keeping up with the world. Good advice.
The late professor Sheldon MacKenzie ("Dr. Mac") and professor Hans Rollmann both suggested law school – though I didn't take that advice. Dr. Mac was the best teacher I ever had at MUN. Thanks to professor Morley Hodder as well. I enjoyed all three of these teachers and learned a lot from them.
What has your biggest professional challenge been to date?
Promoting a long-term view of our city and what it needs to succeed. In the day-to-day work of rezonings and other applications, it's hard to look further down the road and see the needs that will arise later.
In a perfect world, what initiative (building, service, cultural offering, etc.) would you add to St. John's to make it a better place?
We need a good home for everyone. It disturbs me to see people begging for money, being homeless or not far from it, and not having the security of a job. It's criminal that, in a wealthy place like St. John's, like Canada, we have groups of people who are barely hanging on. I want to see a home for everyone – safe, secure, warm and comfortable – and some type of work for everyone, even if it's mowing someone's lawn or picking up garbage in parks.
In what ways has studying humanities/social sciences affected your world view?
It's shown me that there are many ways of perceiving the world and approaching the world. Some people view the world as something to control, to exert power over. Others view themselves as a small part of the world, living in it, not ruling over it. I like the latter approach.
What do you say to those who question the value of an arts degree?
People need to make a living, find a career, and be practical. Some people believe that an arts degree is not practical. But it is – it teaches critical thinking, which helps in any walk of life. Some people use their BA to become historians, geographers, anthropologists, folklorists, and more; others use it as the foundation for other things, like I did.
What advice would you give a student who is unsure of what to study?
Look around, explore your options, and talk with people in lines of work that interest you. I found the career centre at MUN only in my final year – I wish I had visited sooner. And before I went off to planning school on the mainland, I visited some local planners and asked about their work and training. It really helped. "Life is what happens while you're making other plans."
What's your favorite place to visit?
In Newfoundland it's Gros Morne – a special place. As well, my wife Dana and I have been fortunate enough to visit Hawai'i. As kids, we watched Hawai'i Five-O on TV – never thought we'd get there.
What are you reading and listening to, looking at these days?
I just re-read a book called The Discoverers by Daniel Boorstin – about how our views of the world and our understanding of history developed. It's how humans started thinking about time, new lands over the oceans, history, and so much more. I'm reading No Punches Pulled, Bill Rowe's book on Premiers Peckford, Wells and Tobin.
I'm listening to the Living River CD by Rawlins Cross (gotta love the bagpipes) and Bruce Springsteen's album after the 9/11 attacks, The Rising.
On TV we've been watching Designated Survivor (with Kiefer Sutherland as the US president), Strip the Cosmos (space science), and Last Week Tonight (I like Jon Oliver's wit).
What are you most looking forward to within the next year?
Our little grandson Mason is 3. His parents moved home from Alberta after he was born and it is so good to watch him grow and be part of his everyday world. So I'm looking forward to when he's four and beyond. Can't wait to see Rogue One, the new Star Wars movie. And talk about coincidence – Mason was born on May the 4th (be with you).