Candice Walsh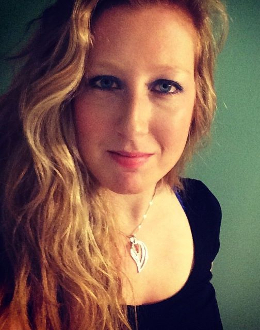 Candice Walsh is a freelance writer and travel blogger whose work has been featured in the BBC, AFAR magazine, Westjet's up! Magazine, SOAR and more. She graduated from Memorial in 2008 with a major in English, a minor in classics and a diploma in professional writing. When she's not busy travelling the world, she calls St. John's her home. Her website is CandiceDoestheWorld.com.
How did you get started at Memorial?
I started out at Sir Wilfred Grenfell College (now Grenfell Campus) in Corner Brook. I grew up in Bay d'Espoir, where I graduated with 19 people, and so I thought starting out on a smaller campus would be less intimidating. By my third year, I was ready for the "big" city, so I moved to St. John's to attend the Memorial campus.
Do any particular memories stand out from your time as an undergraduate?
I loved my fourth year courses. I studied historical fiction with Valerie Legge, and the open discussions and the intimate setting were so valuable to me. We had to keep journals of our readings, and so I got really creative with mine, and turned it into a sort of sketchbook. I loved having that flexibility to have fun and be expressive.
Studying English gave me an unbelievable appreciation for literature and writing. I always had it, but my preferences and understanding evolved. And then when I started the Diploma in Professional Writing, it's like I got the chance to put those new values to work. It changed everything. Putting myself out there was terrifying. My classmates and professors were incredibly supportive, and I'm still friends with many of them.
Did you ever experience negativity from friends and peers about studying English?
Always, constantly, STILL DO! I'll never understand it. I was hired straight out of university as a technical writer for a deep-sea technology company. You know who needs writers and people who understand how to write with clarity and conviction? EVERYBODY. I always, always knew I'd want to study English. It's all I cared about while growing up. I think many people knew I'd pursue the route, but it was never encouraged, if you know what I mean.
You're a freelance travel blogger and a faculty member at MatadorU – can you tell us how that came about?
When I was laid off from my job as a technical writer, I had already been blogging (for fun) for a few years. So I took my free time with my unemployment benefits, and started writing, writing, writing. Although, to be honest, even when I was working full-time, I still wrote at every opportunity I could. Eventually MatadorNetwork.com took an interest in me, and I went through their travel writing course, and then got hired on as faculty. Everything just kind of snowballed from there, although I made a decision to leave Matador recently to pursue other things. Newfoundland and Labrador still remains my number one source of content. I'm the only member of the Travel Media Association of Canada based here!
You grew up in rural Newfoundland and have now visited more than 26 countries. To what do you attribute this lust for travel? What have been some of your highlights?
It's hard to say. I've always had wanderlust, but unlike nowadays with the Internet being a constant source of inspiration, I didn't know much about the world at all. I can probably attribute my fascination with the world to reading. I was a lonely kid, so I read constantly. I had a million worlds at my fingertips, all thanks to books. I'm not kidding when I say my happiest times were bringing home bags full of books from the library.
I spent six months in the Balkans this year, which has definitely been the highlight of my travel career so far. I hadn't much interest in places like Bosnia and Herzegovina, or Montenegro, but I found myself there by chance and they were my favourite destinations I've ever visited. They're completely underrated parts of Europe, and they're cheap. Everyone should go!
What are your top travel tips?
Just go. Believe it or not, travel isn't expensive. I make a modest freelance salary and yet I've been able to travel extensively without denying myself too many luxuries (like beer!), and I don't have any credit debt. (I had tons – believe me.) You can volunteer abroad, or work on a farm, or grab a youth mobility visa. We Canadians are fortunate to be able to work abroad and travel when we're young. Seize that opportunity!
And most importantly, don't let anyone tell you how to travel. If you love group travel, do it. If you're a woman and people are telling you that travelling solo is dangerous, deny them. It's not true. Travel is not a luxury item; it's not hard.
You posted in October that you would move abroad in 2015 – is that still the plan? To move to Berlin? How do you prepare for something like that?
Yes! I am working towards Berlin – it feels like the epicentre of Europe to me, and it's very expat friendly. I'm very excited about living somewhere central in the world, where travelling from Berlin will quite easy.
Getting a visa to travel and work abroad is easy. I'm under 35 and I'm Canadian, so I qualify for a youth mobility visa. I basically just have to fill out some forms, have a passport, apply for a visa, and show the government that I have enough money to get myself set up. Then I have a year to work and travel the country. It's not just Germany, either, although they do have other programs like visas for freelancers. We Canadians are so fortunate to have so many opportunities to travel and work abroad. I'm hoping to do Australia after that, since I have to apply for a visa before I turn 30.
What's the most exciting thing going on right now in the NL travel scene?
The food! It's incredible what's going on in the food scene. Everything is changing. We're not an out-dated, "backwater" province anymore. Talented chefs are taking tradition and twisting it. I've been on a few media trips where the journalists are wined and dined like royalty, and I can tell you that my favourite food experiences are always here in Newfoundland.
I'm hoping Newfoundland tourism will now recognize that young travellers are THE market to be targeting next. Millennials are huge travellers, and Newfoundland has SO much to offer young people: amazing music, food, nightlife, and outdoor adventures. I host couchsurfers all the time, and no one's walked away unimpressed.
What do you consider the relevance of your arts degree to your career?
I could not have honed my writing skills without my degree, and I certainly would not have developed the kind of critical thinking required to analyse literature. I also think reading and literature help develop a certain sense of open-mindedness, which is certainly necessary when you're travelling!
What's a typical day like for you?
Trust me, my career is only glamorous 50 per cent of the time! I wake up before 8, often still swaddled in pyjamas, and I'll spend an hour or two reading. I know it's odd, but it helps wake me up. It gives me a bit of a clear mind, and some peace before I tackle the workload. I always start with what needs to be written first, whether it's the manuscript I'm working on or a new piece for a website. When the writing is out of the way, I'll do the other stuff: check in with my social media channels, read my emails, etc. I do a LOT of work that I don't love, like writing SEO content. But as long as I have my freedom to do this work anywhere, I'm happy.
When I'm travelling, it's a bit harder to find that balance between actually appreciating my surroundings, and then getting work done. My first month in Greece (back in February), I was heads down in copywriting for a construction website. The people at my accommodations were forever trying to lure me out of my room, and didn't understand my work, but you gotta do what you gotta do.
What's the biggest misconception the general public has about bloggers?
That I'm "lucky" to be a blogger, and that I'm "lucky" for the unbelievable, amazing opportunities I've had. Blogging is a great deal of hard work. Very few people make it, especially in the travel genre. I try to schedule content at least two to three times a week, and then I spend at least an hour or two a day using social media to reach new people. There's a lot of networking, and website maintenance, and stroking those creative muscles to think up titles that people will want to read. Let me assure you, writing blogs is entirely different than the writing I did in university! You have to have writing skills, and business skills, and photography skills. It took me years to build my Twitter (follow @candicewalsh) following of 13,000 people, and now I'm working on Instagram. I'm very passionate about social media, and I'm amazed by its potential to reach all corners of the planet. I work twice as hard as I ever did in my 9 to 5 life, but I wouldn't change a thing.
What advice would you give a student starting out who is unsure of what to study?
Pursue what you're interested in, and leave those nay-sayers behind. Trust me on that one. If you're dedicated enough, you can turn any passion into a career. I am so, so grateful for the path I took. And if you end up making a few wrong choices along the way, it's no big deal. I know some people who don't figure this out until they're well into their 40s.
What would people be most surprised to learn about you?
I want to return to school to study archaeology! I'm a huge classics nerd. I'm also an absolute anxious disaster every time I travel. I tend to lock myself in a hotel or hostel room for a few days before I'm brave enough to venture outdoors. I'm not kidding. I still do it. Like I said, you don't have to be brave to travel.
What are you currently reading?
I'm reading "Writing Fiction: A Guide to Narrative Craft" because I've missed writing fiction a great deal since I started travel writing, so I'm trying to get back there. I also just read "The Signature of All Things" by Elizabeth Gilbert, which might be my favourite read this year (or "Blind Assassin" by Margaret Atwood…hard to pick).