Engineering women students making a difference
May 12th, 2023
Members of Memorial's chapter of Robogals are helping to make science, technology, engineering and math (STEM) more accessible to youth in Newfoundland and Labrador, all while navigating their engineering studies.
Robogals is an international student-run organization, which was founded in Australia in 2008.
The Memorial chapter, which is affiliated with Robogals North America, places specific emphasis on encouraging young girls and gender-diverse youth into STEM-related fields and ensuring they have the same opportunities and confidence as their male counterparts.
"Providing women role models and teaching STEM at a young age is important to address the gender disparity in STEM higher education and workforces," said Sam Johnson, chapter president. "Our goal is to give girls and gender-diverse youth the proper tools to enter STEM fields."
The Memorial chapter was created in 2020, and since its inception members have organized numerous workshops in coding, 3D design, among others.
Some of the first initiatives during the pandemic involved joining elementary students in their Google classrooms to teach technologies such as Scratch coding and TinkerCAD 3-D design. Post-pandemic, the group is full-steam ahead with in-person workshops.
"We have partnered with Girl Guides of Canada and, most recently, with FIRST Lego League," said Ms. Johnson. "We are also organizing python coding workshops with junior high robotics team in the St. John's area."
The Memorial chapter hosts several annual events.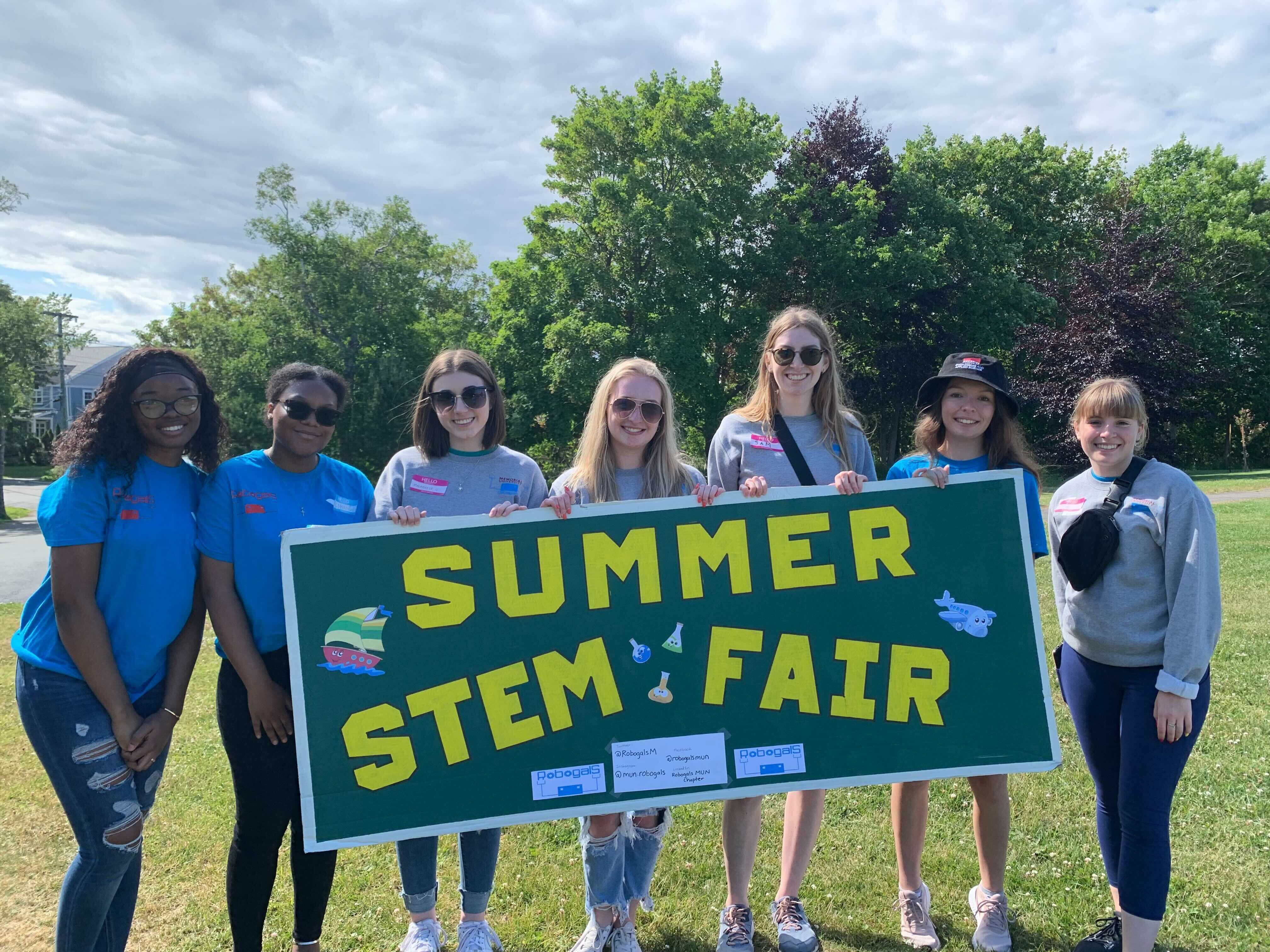 There is a Summer STEM Fair in Bowring Park with booths featuring fun science experiments and activities for kids. There is also a Halloween Extravaganza with Halloween-themed STEM activities, and the group celebrates the annual international Robogals Science Challenge by hosting an annual event called Science and Engineering Day.
Science and Engineering Day for kids takes place in May each year in the St. John's area. Last year's event featured new Dash robots and participants had an opportunity to register in the international science challenge.
Most recently, members hosted a conference for high school students for the first time. The conference was held in the engineering building on Memorial's St. John's campus. Girls and gender-diverse students from Gonzaga High School and Mount Pearl Senior High were invited to participate in computer, civil and ocean naval design challenges, which were combined with a Rube-Goldberg machine – a chain reaction–type machine or contraption. Prizes were awarded to the winning teams.
"We also hosted a student panel to answer questions during lunch and offered a guided tour of the Thermal Fluids and Energy Research Laboratory," said Ms. Johnson. "Participants also visited the university's Student Design Hub Lab where members of student teams, such as Chem-E-Car, IcebergASV and Enactus, spoke to them about the benefits of getting involved in various student-focused clubs."
The "Robogals" make all of this happen while juggling full-time studies.
"We have a really great team and always have fun meeting, planning events and running workshops," said Ms. Johnson. "It can be difficult at times to juggle Robogals work with schoolwork, but we are all very passionate about the organization and enjoy being a part of it."