Faculty of Engineering CAD Credentials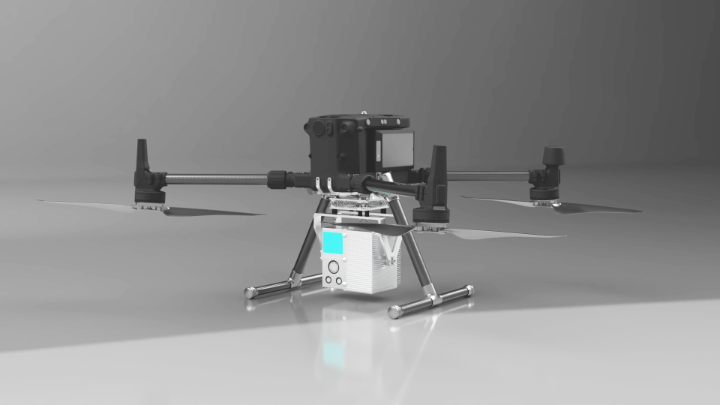 - ENGI 1030 design challenge project: Drone Payload Mounting System Animation (Software: Fusion 360), CAD credit engineering students: Denis Adundo, Mohammad Kibria, Kyle Pretty, and Brady Strickland
Click here for registration in March 2024!



Program Overview
Since 2013, the Computer-Aided Design (CAD) micro-credentials have been available to engineering students of all disciplines. CAD Micro-Credentials are not-for-credit, voluntary opportunities for students to advance their personal CAD skills. With over 600 students professionally certified, students attest to the advantage of attaining high-level CAD skills for work terms and senior design projects. Now offering credentials in 5 different CAD platforms, students can benefit from the confidence gained from these industry-recognized micro-credentials.
Engineering CAD credential advantages

Competitive pricing (registration fee includes test & retake test)
Authorized certified exam proctors: Autodesk products & SolidWorks
Dedicated Brightspace resources & practice tests
In-person instruction to support student success
Offered annually: Winter semester after exams
Available to all engineering students

who have completed or are currently enrolled in ENGI1030




CAD Excellence: Student Projects ENGI 1030
- ENGI 1030 design challenge project: Drone Payload Mounting System Animation (Software: Fusion 360), CAD credit engineering students: Denis Adundo, Mohammad Kibria, Kyle Pretty, and Brady Strickland
-ENGI 1030 Stratocaster Electric Guitar Assembly (Software: OnShape), CAD credit engineering student: Mohammed Furqan
Music by: Steely Dan, Peg 1977

Why CAD-Certify?
"CAD software is an engineering tool used to communicate ideas, concepts & designs to technical and non-technical stakeholders in the engineering field. Students are encouraged to develop their CAD skills to assist with their work term & career success." – The Engineering Co-operative Education Office, Faculty of Engineering & Applied Science
CAD Credentials strengthen your résumé and give you an edge in a competitive job market


Industries seek students with advanced CAD skills & industry-recognized certifications


CAD skills are transferable across engineering disciplines, making certified students more versatile and adaptable during their internships, work terms and senior projects
To find out more information about the CAD Micro-Credential program, Click here!

To learn more about CAD software and computer specification requirements, Click here!