Engineering professor inducted as fellow of national institute
Dec 21st, 2022
Dr. Baiyu (Helen) Zhang, a professor in the Department of Civil Engineering, Faculty of Engineering and Applied Science, was announced as one of 22 outstanding engineers from Canada to be inducted as fellows of the Engineering Institute of Canada (EIC).
Founded in 1887, the EIC is a Canadian federation of 14 constituent societies in mechanical, civil, geotechnical, chemical and electrical engineering representing more than 30,000 Canadian engineering professionals.
Dr. Zhang is grateful for the recognition.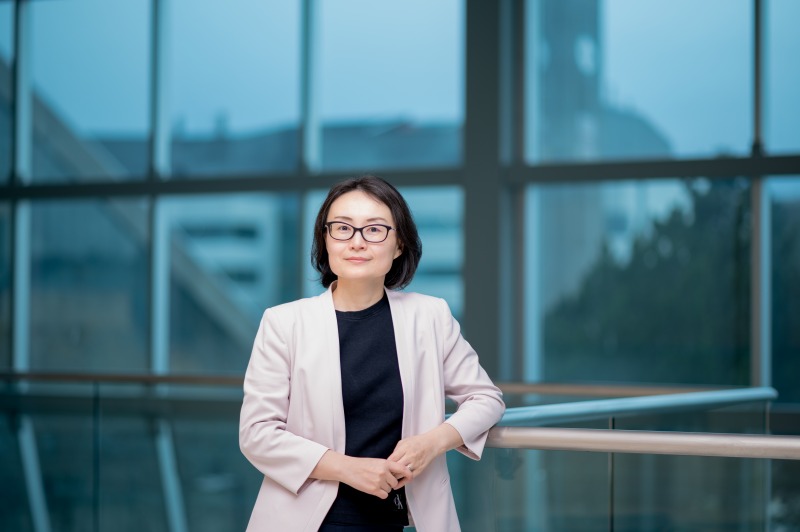 "I am deeply honoured for the induction, and would like to share this with my colleagues, collaborators and students," said Dr. Zhang. "I am so proud to be part of our faculty, university and the Canadian Society for Civil Engineering to contribute to our engineering profession."
Dr. Zhang joined Memorial as an assistant professor in 2010. She received an early promotion (with tenure) to associate professor in 2015 and was granted the award in 2017 for serving as the Tier 2 Canada Research Chair (CRC) in Coastal Environmental Engineering. From 2019-2020, she served as the Faculty of Engineering and Applied Science's acting associate dean of research.
Dr. Zhang was promoted to professor in 2020 and was renewed as a CRC in 2022. She is renowned all over the world for her significant advances in handling coastal oil and emerging contamination. Her work helps integrate coastal environmental engineering with the key ocean industrial sectors driving our ocean economies to be more sustainable and productive under a changing climate.
Her research has resulted in invitations from Canada's Ocean Protection Plan's Multi-partner Oil Spill Research Initiative as one of the lead scientists. She has also served as senior expert of the United Nations Development Program and received a fellowship from the Canadian Society for Civil Engineering in recognition of her impact on the discipline. Dr. Zhang is also a member of the Royal Society of Canada's College of New Scholars, Artists and Scientists.
Dr. Zhang will officially be inducted on April 22, 2023 during one of two spring of 2023 EIC galas. For the full list of 2023 inductees, please visit here.