Amazon Robotics scouts Memorial students for work terms, careers
Sep 15th, 2023
As a possible career, Ahmed Hassan highly recommends working for a little company you may have heard of: Amazon.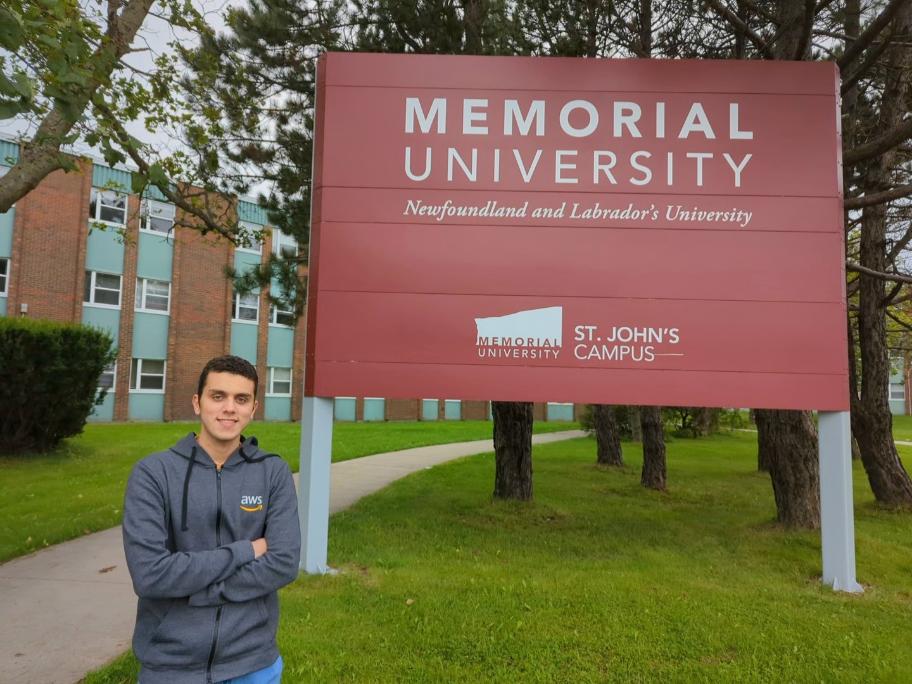 The fifth-year engineering student completed a work term this past summer with Amazon web services.
While employed there, he developed a solution to optimize the communication between back-end components with a goal of reducing the overall latency for large-query requests.
He says his time with the multinational technology company had a significant impact on his growth as a student and as an engineer.
"It provided me with a deeper understanding of the cloud computing industry and a great appreciation for the engineering involved in maintaining its services," he said. "I would definitely recommend similar opportunities to anyone passionate about engineering and software."
Work terms, career opportunities
Mr. Hassan's experience is exactly what Stephanie Pringle wants to hear.
This week, Ms. Pringle and a team from Amazon Robotics software development managers and manufacturing and software engineers visited the faculty of Engineering and Applied Science on the St. John's campus.
They were in town to pitch the company to engineering students and other Memorial students for work term opportunities or as a potential workplace.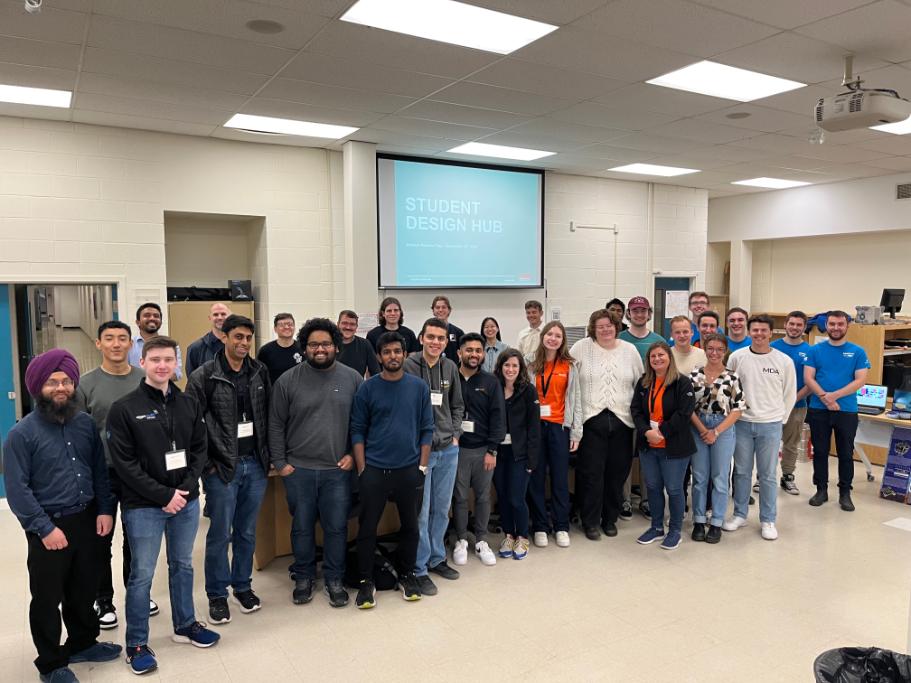 Amazon Robotics is a subsidiary of Amazon.com; it manufactures mobile robotic fulfillment systems.
Its automated storage and retrieval system consists of a variety of computer-controlled systems for automatically placing and retrieving loads from defined storage locations in situations where there is a very high volume of loads being moved.
While at Memorial, the Amazon team held a tech talk, a session on interview tips and a networking session in the Student Design Hub and a chat with Women in Science and Engineering N.L.

"Amazon Robotics is a very unique place to work," said Ms. Pringle. "We do a lot of software, but it's applied because there are robots moving because of the software and there is a whole ecosystem."
The team was eager to learn about some of the students' work projects and their interests in robotics or software, as well as share the different roles and opportunities available at Amazon Robotics.
It's the company's first trip to Memorial.
"Any opportunity to connect with universities and interact with their students helps us create a recruiting pipeline," Ms. Pringle said. "We are recruiting primarily for our Toronto office, specifically for the robotics division.
"We have a lot of work-term opportunities, particularly in software, and work terms are a really great entrance into Amazon," she continued. "The interview process is simpler than if you were applying for a full-time job, and it's a really great way to test out Amazon to see if you like it and to see if it works for both of us."
Ms. Pringle adds that Amazon Robotics is currently looking to fill a variety of hardware positions in the Boston office and mostly software-related positions for its Toronto office.
"I encourage folks to apply for internships and co-ops," she said. "While we prefer co-ops that are 6-12 months, we are flexible and happy to have students for shorter, 3-4 month, co-ops."