2 Talks From Thought Leader on Black Consciousness
Mar 17th, 2023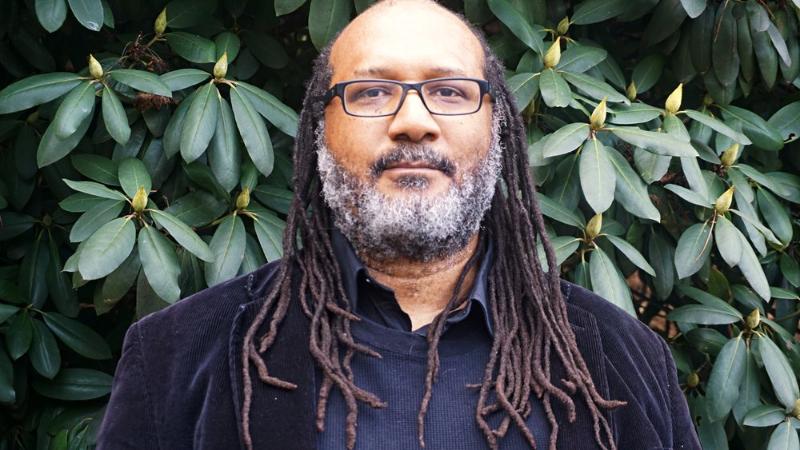 Dr. Lewis Gordon's list of professional accolades is so impressive his CV is a whopping 60 pages long, even as concise bullet points.
He is a one-man institution of thought, especially in the field of race philosophy, and his accomplishment range from starred reviews of his books in esteemed literary magazines, to academic awards of international acclaim.
Dr. Gordon is a Professor and Head of the Philosophy Department at UConn, and is in town to give two talks this week, hosted by the Department of Philosophy.
March 19 Event
March 19 | 8pm | The Ship Pub
This talk is titled, "From the Kitchen and the Pub: Four Africana Philosophical Themes for Our Times."
Attendees will hear and discuss "The importance of reflecting on what it means to be a human being, the distinction between liberty and freedom, the crisis of knowledge raised by periods of its serving the interests of sexism, racism, and colonialism, and the challenges of whether the history we have inherited is worth the suffering wrought."
It is part of the St. John's Public Lecture Series in Philosophy. Our Department of Philosophy has been hosting the St. John's Public Lecture Series in Philosophy since the 1990s, with the aim of bringing philosophy to the general public, so they can get a taste of the food for thought normally happening behind classroom doors at Memorial.
March 21 Event
March 21 | 12 - 1:45 | A1046
This event is titled Fear of Black Consiciousness, and will focus on his recent, highly lauded book of the same name.
This book "works through the historical development of racialized Blackness, the problems this kind of consciouness produces, and the many creative responses from the black and non-black communities in contemporary struggles for dignity and freedom."
Minorities and Philosophy
Antoine Gillett is a master's student in Memorial's Department of Philosophy. He has begun the work of starting a local chapter of the international group, Minorities and Philosophy.
"What spoke to me most about the organization was its mission to examine and amplify minority perspectives in philosophy. At Memorial, academic philosophy is dominated by Western European thought. Therefore, this group is a great avenue to diversify the ongoing discourse happening at our university."
While he and his group await recognition as an official chapter of the organization, they're using the name, Philosophy from the Margins. He says they wanted to invite Dr. Gordon specifically because of his expertise in the areas of Africana philosophy, social and political philosophy, and the philosophy of race.
"We believe that Dr. Gordon's diverse background and wide perspective encapsulate our group's mission, and that his discourse will bring a new element to our university's ongoing conversation on race and sexism."
In the Spotlight
In 2022, Dr. Gordon won the Eminent Scholar Award, from the Global Development Section (GDS) of the International Studies Association (ISA). The award is given to a scholar who "has made a signal contribution throughout her/his career."
The GDS is heralded for bringing together scholars who are broadly concerned with development and global justice work across a number of fields. The Section seeks to "cultivate an intellectual space or provocation, supporting many ways of seeing and being in the world."