Department of English
Welcome
Welcome to the Department of English. Here you will encounter ideas, both new and old, and texts, both experimental and traditional. You will read some of the best works in literature and culture; you will engage in provocative conversations about meaning, history, the future, your identity, and your place in the world.
We offer degrees in English and communication studies, diplomas in creative writing and performance and communications media, and a certificate in film studies.
All of our programs are designed to help you think critically, read closely, and write effectively. Whether you are pursuing a major, a minor, an honours, or a graduate degree, you will find a diverse range of courses taught by dynamic and engaging professors.
In the Spotlight: Spend a Summer Semester at MUN's Harlow Campus in the U.K.!
Ever wanted to travel and study abroad? "A Summer of Theatre, Film, and Puppetry in Harlow & Prague" is a unique opportunity for students to acquire electives or courses towards their majors, minors, and diplomas. No prerequisites required. For more information, join the Facebook group, or contact the group leader, Dr. Jamie Skidmore at skidmore@mun.ca
News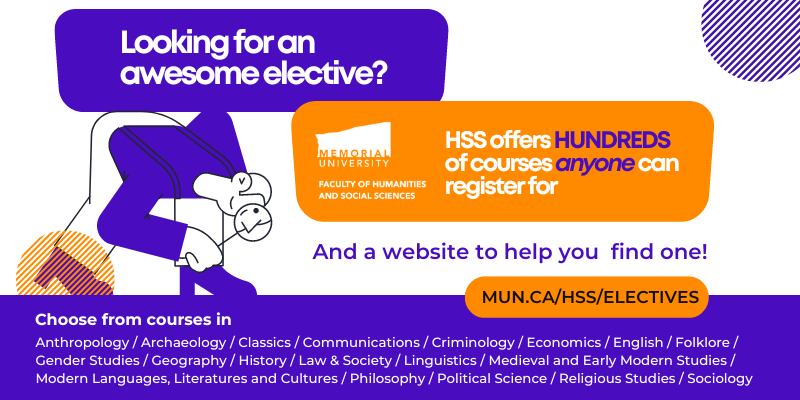 The Faculty of Humanities and Social Sciences (HSS) has hundreds of courses that have zero or one prerequisite. To make it easy for our students to find electives of interest, we have launched a searchable listing of electives that you can browse by semester and subject.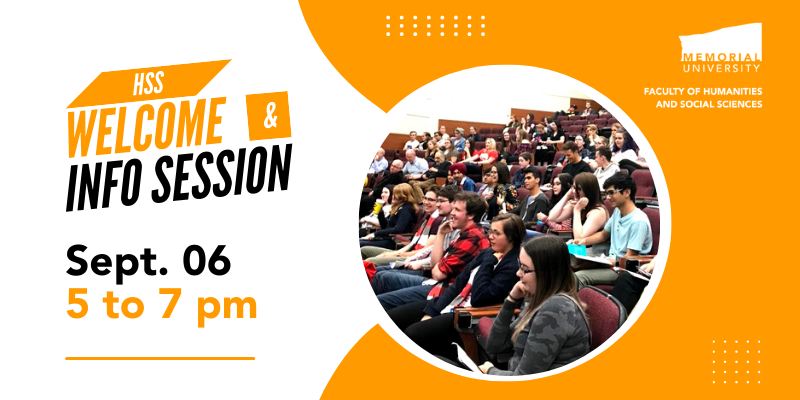 On Sept. 6, the Faculty of Humanities and Social Sciences is hosting a welcome event to help new students get started on the right track. At this interactive event, you'll hear from the Dean and Associate Dean of Curriculum and Programs, learn more about areas of study in HSS, and meet other HSS students! Register now: https://loom.ly/TTXWfYo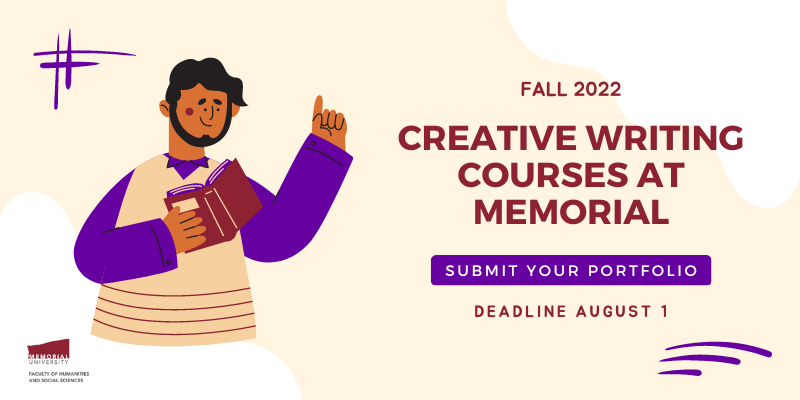 Memorial's Department of English is offering three creative writing courses this fall (fiction, poetry, non-fiction), taught by some of the finest writers in our community (Lisa Moore, Andreae Callanan, Michelle Porter). To be accepted into these courses, you must submit a portfolio of writing by August 1. Read more about this fall's course offerings in creative writing.
Events