Share your work at Research Week 2020
Oct 14th, 2020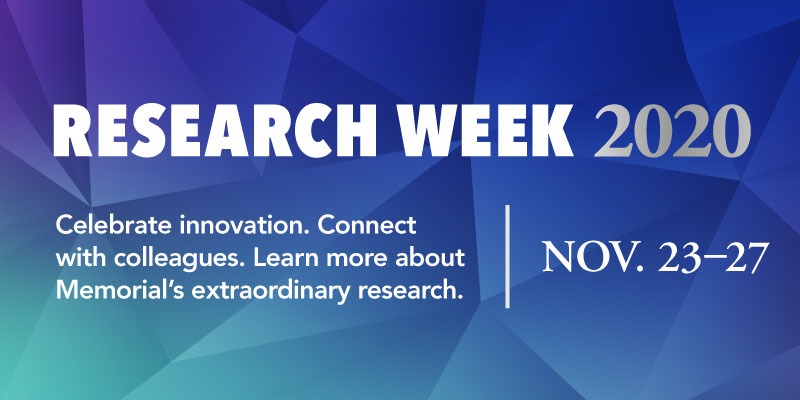 Share your work at Research Week 2020
During Research Week 2020 at Memorial University, we again invite you to share your research and research interests with MUN colleagues and stakeholders.
Research Week is an opportunity for members of the university community to celebrate the rich depth and breadth of research expertise at Memorial while encouraging more multidisciplinary collaboration among researchers.
Along with several other virtual events, please save the date for our annual event, cohosted by HSS, that brings researchers together to make short pitches to colleagues and stakeholders to share their work, connect with others in the university community, and find potential collaborators.
Last year we learned what each other is working on and talked about potential unexpected collaborators. This year it's Critical. In fact, it's Critical Distal Interdisciplinarity.
This year's event will be held online on Monday, November 23 from 1-3 p.m. NT. Talk with your Unit GFO to register, or email Lisa Charlong at lcharlong@mun.ca before Nov. 9th.
For more details on this event, please see the poster (PDF). For more details about Research Week 2020 and the slate of virtual events, please visit the website.