Foodways field school
Oct 15th, 2014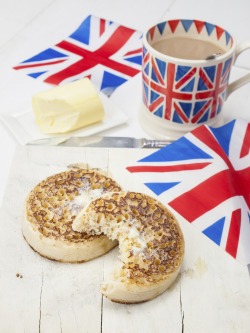 Foodways field school
The Departments of Folklore and Geography in the Faculty of Arts will be offering a new field course at the Harlow Campus during Intersession 2015 (mid-May to late June 2015). "Consuming Cultures: from field to plate" is comprised of four courses taught by Dr. Diane Tye (Department of Folklore) and Dr. Charles Mather (Department of Geography) that will explore the cultural, political and social aspects of food in England.
"England's a great place to do a course on food. It has such a rich culture associated with food and foodways. At the same time, the English food system has lead the way in terms of how food is presented to us in supermarkets," said Dr. Mather. "It goes without saying that England is also the home of the celebrity chef with the likes of Jamie Oliver and Nigella Lawson. And this is only a small part of what makes England so interesting in terms of its consuming cultures."
After two weeks of lectures in St. John's the group will undertake four weeks of field trips in England to farms, breweries, museums, restaurants, supermarkets, food markets and many other sites along the chain from field to plate.
An introductory information session for students interested in finding out more about Consuming Cultures will be held Thurs., October 23 in SN 2000 at 12 noon. Those with specific questions can email dtye@mun.ca or cmather@mun.ca.