Niall O'Dea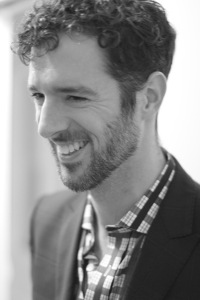 Niall O'Dea is Director General of Electricity Resources at Natural Resources Canada. Niall joined the Government of Canada in 2006, working first at Environment Canada on policy, legislative and regulatory proposals for reducing industrial greenhouse gas emissions and subsequently at the Privy Council Office providing advice to the Prime Minister, Cabinet and the Clerk of the Privy Council on proposals and policy issues under the responsibility of the Minister of Fisheries and Oceans, the Minister of Natural Resources and the Minister of the Environment. He joined Natural Resources Canada in 2011 as Director of Climate Change Impacts and Adaptation and was, most recently, Senior Policy Advisor to the Deputy Minister of Natural Resources. Niall completed undergraduate degrees in biology and philosophy at Memorial University of Newfoundland, and a masters and doctorate at Oxford University as a Rhodes Scholar. His post-graduate work focused on understanding and managing the impacts of deforestation on cloud forests in the Ecuadorian Andes.
How and why did you decide to attend Memorial for your undergraduate degrees?
Both my parents were long-time members of the Memorial community – my mother as Deputy Registrar and my father as a professor of English – so Memorial was an obvious choice, but not the one I initially made. I spent my first year doing the Foundation Year Programme at the University of King's College in Halifax before returning to St. John's and to Memorial to complete my degrees. Returning meant benefitting from Memorial's smaller class sizes, great profs and (ahem) free board and lodging.
What drew you to do a degree in philosophy (along with another degree in biology)?
I have always been torn between the arts and sciences. By pursuing both philosophy and biology, I avoided making the choice! I loved studying philosophy because of all the big and often weird questions we got to explore. I also loved the way we approached it – in group discussions with lots of debate. It was a nice balance after hours spent in the lab.
Do any particular memories stand out from your time here as an undergraduate student?
Trial by fire. I loved taking seminar classes in philosophy, but nothing was scarier than preparing to teach fellow students for a full 90-minute class on some highly esoteric topic, particularly knowing that if they let you off easy, Dr. Trnka would take his turn at grilling you.
What's the best piece of advice you ever received?
This is perhaps ironic for a student of philosophy, but I don't tend to rely on words of wisdom. What has guided and motivated me in what I have done is the immense support that I have received from others. My time at Memorial was no exception – a number of great profs really encouraged me to think big.
You were at Oxford as a Rhodes Scholar from 2001-2005 – how did your time abroad influence you?
The four years I spent at Oxford had an enormous positive influence on me. I feared that it would be a workaholic, sleep-under-your-desk culture, but was pleasantly surprised that Oxford places real emphasis on balancing hard work with other stimuli – sports, cultural events, dinners and some ridiculously ostentatious parties. That balance gave me the opportunity to meet and develop strong friendships with incredibly talented and interesting people from all over the world. The achievements and aspirations of these friends fired my own desire to do big things.
You have worked in progressively more responsible positions as a policy analyst (and now senior executive), primarily in the realm of environment and natural resources. How does your philosophy background contribute to your worklife?
Philosophy trained how I think. I try to apply the same rigour I used to develop arguments in philosophy to my current work in providing advice to government – making sure my advice is logical, evidence-based, clear and concise. Although this may be counterintuitive, developing good policy is as much an exercise in creativity as in rigour. Philosophy has trained me to think creatively about what is possible, never blindly accepting assumptions about how things work or what things work. When it comes to tackling environmental and natural resource challenges, I need all the rigour and creativity I can muster.
You are now director general of electricity resources for Natural Resources Canada and responsible for federal programs and policies related to the development of Canada's nuclear, hydroelectric and renewable energy resources. What's a typical day like for you?
Typical days are few and far between in this job. While in Ottawa, I work with my team and others, developing policy, managing programs, meeting with stakeholders, and addressing "emerging issues" (a euphemism for those issues that pop up out of nowhere and eat your entire day). I often find myself in either my Deputy Minister or Minister's Office, discussing or briefing on the issue of the day. The job involves some interesting travel, taking me anywhere from the Lower Churchill Project site in Labrador to representing Canada on the steering committee of the Nuclear Energy Agency in Paris. There's rarely a dull moment!
In what ways has studying philosophy and biology together affected your world view?
I think philosophy has fed my tendency to be a bit of an abstract, systems thinker. I probably drive people nuts by drawing strange analogies between things, but it is often the approach I use to better understand things myself and, often, to explain them to others. Biology helps me bring some of those analogies back to earth. Together, biology and philosophy help me see the beauty in both the physical world and in ideas.
What do you say to those who question the value of an arts degree?
Almost fifteen years after graduating from Memorial, I would be hard pressed to tell you a single thing that Hegel said or to tell you in what Phylum the moray eel belongs. In my view, the value of an arts degree is not primarily the knowledge you gain but rather the skills you develop in how to think and how to keep learning. Those are skills I apply every day and they are not just 'valuable in the job market' – they help me better enjoy life too!
What's your favourite place to visit?
There are many places I love, but Brigus would have to be my top pick. I spent many summers in Brigus as a kid (my parents still have a place there) and whenever I visit, I enjoy a sense of calm that I experience virtually nowhere else.
What would people be most surprised to learn about you?
I once performed a Bollywood dance number as part of a troupe in Goa, India. I am sincerely hoping YouTube has long buried evidence of my lack of coordination. Meanwhile, I think my partner Glenn could quite easily have landed himself a permanent place on the Bollywood dance circuit!
What are you reading and listening to these days?
I read fiction almost exclusively. I get enough reality in my day job. I tend to read a lot of Canadian and Newfoundland/Labrador novels. I recently re-read Michael Ondaatje's In the Skin of a Lion (among my favourite books), read Caught by Lisa Moore (among my favourite authors) and am currently reading The Orenda by Joseph Boyden, an interesting read on something I know far too little about.
As for music, Pride weekend just finished here in Ottawa, so I have a lot of very cheesy pop songs worming their way around in my head. As an antidote – Hey Rosetta!'s latest album and also the latest from Braids, a new discovery for me from this year's Arboretum Music Festival.
What are you most looking forward to within the next year?
Time spent with family and friends. I have my introverted moments and enjoy taking off on adventures, but I get the most enjoyment from being around friends and family and hope to make lots of time for that in the year ahead.