Ziyi Qian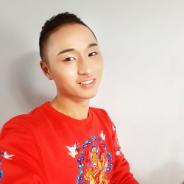 Memorial University Alumnus
Membership Executive, St. John's Board of Trade
---
Where are you from originally, and for how long have you lived in Canada?
I am from China, and I have been living in Canada for five years.
---
Where are you working now? Did you start working right away after completing your degree at Memorial University?
I obtained a part-time position two months after graduation and a full-time position four months after graduation. I am currently working at the St. John's Board of Trade.
---
How was the transition from being an international student at Memorial University to a full-time employee?
It was not an easy transition: your life shifts from being extremely busy to not busy at all. I think it happens to every graduate. When I graduated last year, I kept sending applications whenever I saw an opportunity that seemed a good fit. Waiting was not pleasant, but here is what I want to share with all soon-to-be graduates: if you do not find a job right after graduation, do not lose faith. Make good use of your free time: do what you did not have time to do while in school: travel, find a new hobby, etc.
---
How have your international background and culture been beneficial to your employer?
I feel that my international perspective definitely influences the status quo.
---
Did you work during your studies at Memorial University? How has that helped you prepare for entering the workplace after graduation?
Yes, I had many MUCEPs, ISWEPs, and work terms during my studies. My work experience improved my transferable skills (such as my communication skills and work ethics). It also provided me with valuable references. St. John's is a small community, and the network I developed helped me get where I am now.
---
From your experience, why should employers consider hiring international students and graduates?
International graduates have fresh perspectives and skill-set. In addition, they are hardworking and loyal employees. Employers can benefit from Governmental Incentive programs, and have an opportunity to advance their organizational culture by hiring international students and graduates.
---
Any questions? Contact our International Student Career Advisor.