Bhakthi Henpitaarachchi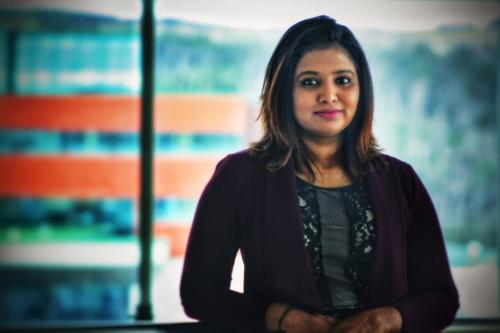 5 Career Tips from an International Alumna
Bhakthi Henpitaarachchi, an international alumna who earned a Bachelor of Business Administration from Memorial University, works as a Banking Advisor and Mutual Funds Representative for the Royal Bank of Canada (RBC).
Bhakthi has kindly shared 5 career tips to help international students successfully transition into the work environment.
---
1. Professional Development
Step outside of your comfort zone; challenge yourself to do something new and you will continue to grow.
2. Community Involvement and Volunteering
Employers value your involvement in the community. Engage in volunteer activities as much as possible.
3. Knowledge of the Organization
A good understanding of the organization and its values is very important in a job interview.
4. Feedback
Be ready to receive feedback that you do not want to hear. It will help you overcome your weaknesses.
5. Initiative
Always demonstrate proactive behaviour.
---