Ying Zhang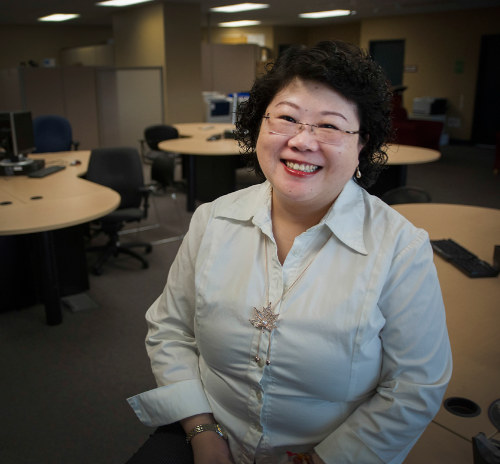 5 Career Tips from an International Alumna
Ying Zhang is an international alumna who earned a Master of Education (Curriculum, Teaching & Learning Studies) from Memorial University. In addition to being a Memorial alumna, Ying is also a Memorial employee: she is the Manager of International Programs in the Faculty of Business. Ying is originally from China.
Below are Ying's five career tips to help students successfully transition into the work environment.
---
1. Adjust
It's always easier (and comfortable) to stay in our comfort zone, but we will never improve ourselves unless we go out of our way to meet new people, have a wider circle of friends and contacts, learn new languages and new cultures, and integrate into the local community. Isolating ourselves leads nowhere professionally.
2. Know Your Value Proposition
International students bring different cultures, values, and skillsets to the Canadian workplace. Knowing what your potential employers want, what you have to offer, and how you can best market yourself will help you land your ideal job faster.
3. Volunteer
Volunteering has proved to be effective in international students' career development. Volunteering on- and off-campus can help you demonstrate your talents while interacting with other international students and local groups. Reaching out and integrating into the community will help you build valuable contacts.
4. Take Advantage of Available Resources
Memorial offers a lot of valuable on-campus resources. Career Development, Internationalization Office, MUNSU/GSU, and the Student Experience Office offer fantastic programs that can help you develop your skills. Make good use of these resources.
5. A Foot in the Door
Your first job may be hard to get. It may not be an ideal job, but it will give you a foot in the door and provide you with useful transferable skills. Every person you meet is a potential door to a new opportunity. Build a good relationship wherever you can, because you never know who will end up helping you.
---
Any questions? Contact our International Student Career Advisor.