Engineering professor named University Research Professor
Dec 21st, 2022
Dr. Kelly Hawboldt was officially named University Research Professor during the President's Awards ceremony, held on Nov. 30.
The title is the most prestigious award the university bestows for research. It is a designation above the rank of professor and reserved for faculty members who have demonstrated a consistently high level of scholarship, including graduate student supervision and other mentoring activities, and whose research is of a truly international stature.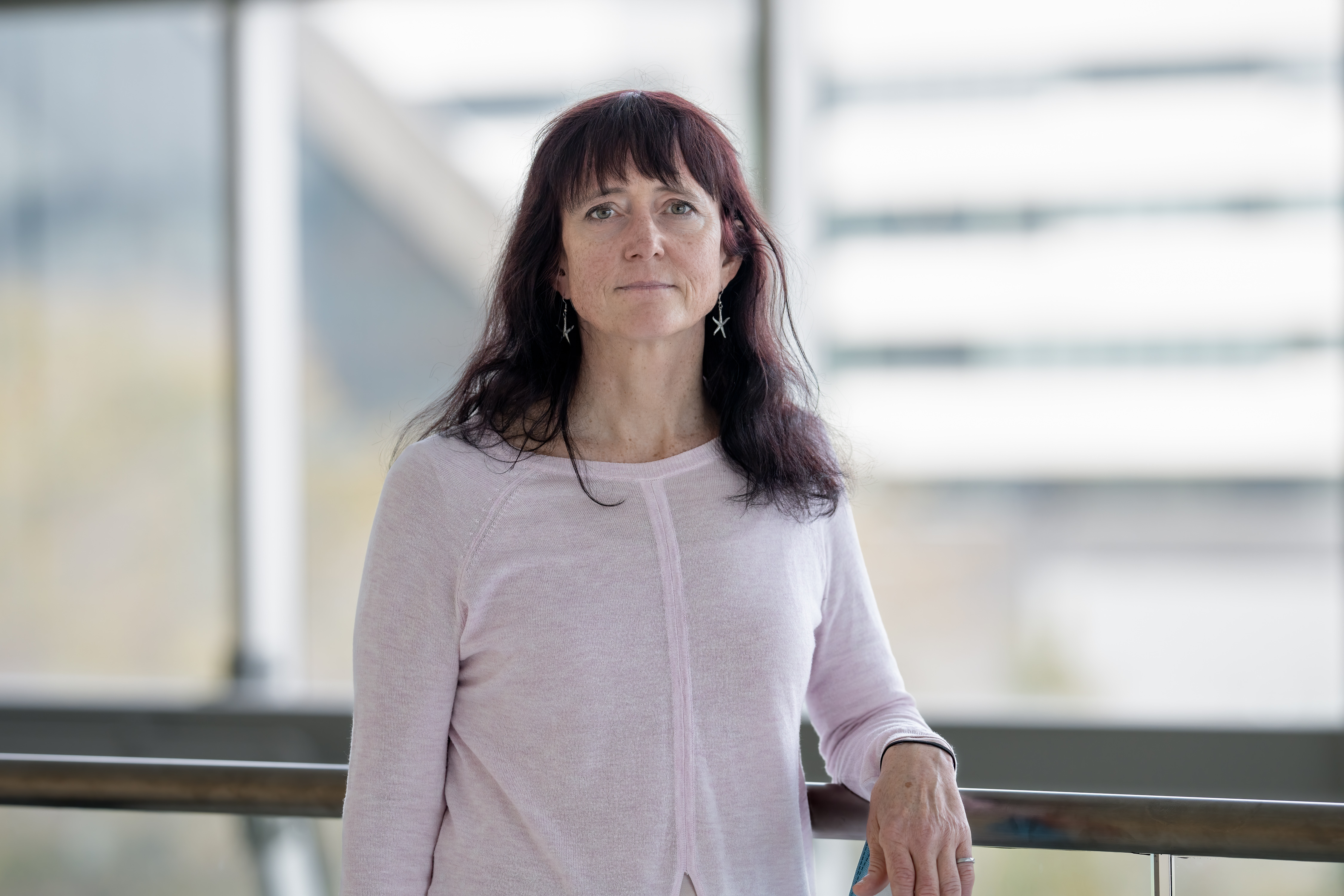 "This really is such an honour, to be recognized by Memorial this way," said Dr. Hawboldt. "This wouldn't be possible without my colleagues in process engineering, my collaborators in other faculties and institutions and my graduate students.
"I've had so much support from these people and my family – my brother, John, in particular and my Mom, who has passed, was a role model. She gave me the confidence and support to pursue what excited me and not worry if that path was a little outside the norm."
Dr. Hawboldt is a professor in the faculty's Department of Process Engineering. She received her bachelor of engineering from the University of Saskatchewan and a master of science and PhD in chemical engineering from the University of Calgary.
Dr. Hawboldt is a chemical engineer with a particular interest in sustainable processing. Her research is in green processing, developing processes and products from natural resources where the energy required and generated wastes are minimized.
She is committed to helping Canadians produce, use and conserve resources while protecting the environment with a particular focus on developing solutions that "work" for rural and remote communities.
For the full list of recipients, please read here.