Engineering research report celebrates extraordinary, creative and impactful research
Sep 13th, 2023
The Faculty of Engineering and Applied Science has released its 2023 research report, highlighting the research led by engineering professors and their students.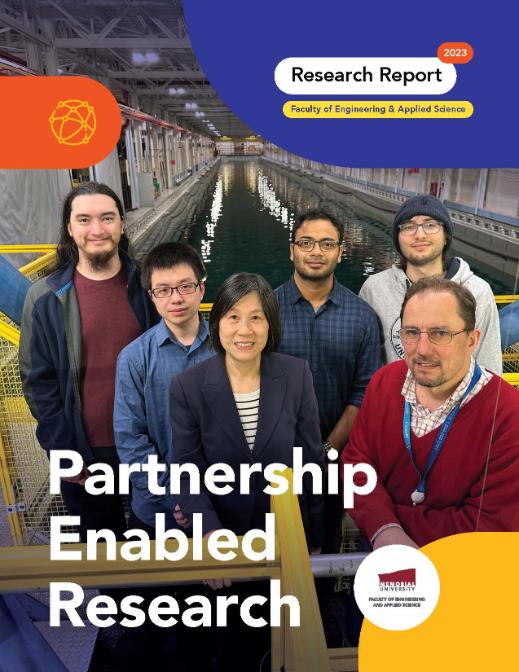 Stories include Dr. Bruce Quinton and his team's assessment of the capabilities of low- and non-ice-class ships needed to operate in ice-covered areas; Drs. Helen Zhang and Bing Chen's work with their partners to mitigate ocean and coastal pollution; and Dr. Sam Nakhla's study of the aging, degrading and failing structures in harsh and extreme environments in collaboration with his industry partners.
In 2022, researchers in the Faculty of Engineering and Applied Science secured over $14.7 million from federal, regional and provincial funding agencies.
"This is an exciting time for engineering research," said Dr. Octavia Dobre, interim dean, Faculty of Engineering and Applied Science. "I am delighted to see several major and innovative ongoing projects, and others which are about to start. We anticipate more opportunities and welcome new partnerships with industry and collaborations with academic colleagues."
The report can be viewed here.