Graduate Studies Mentorship Program
—Mentors—
Cathy Bennett, President and CEO Bennett Group of Companies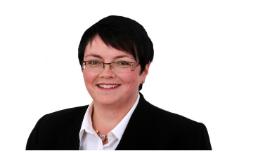 Cathy Bennett is the President and CEO of Bennett Group of Companies. She has spent the past 30 years leading and growing her business to where it stands today, with hundreds of employees and multiple businesses, while building a strong reputation as a successful leader in the Newfoundland and Labrador and Canadian business community.
Throughout her career Cathy has been involved in numerous boards, committees and industry associations. These include, for example, serving as the former Chairperson of the St. John's Board of Trade, Governor of the Atlantic Provinces Economic Council, Treasurer of the Canadian Chamber of Commerce, Chair of Nalcor Energy, and as a Director on the Boards of the Shaw Group of Companies, Bell Aliant, New Millennium Iron Ore Corp., Newfoundland & Labrador Hydro and the Bull Arm Corporation. She has also played a strong leadership role in the community sector, committing significant time and resources, personally and corporately, to more than 100 non-profit organizations. Most recently she has served as vice chair of Ronald McDonald House and as Chair of the Capital Campaign to build the facility, as director on the Festival 500 Board and as Chair of St. John's Clean and Beautiful. She is currently a member of the NL Chapters of the International Women's Foundation and the Institute for Corporate Directors.
Cathy's contributions have been well-recognized - this is clear in the numerous awards she has won over the years including Atlantic CEO of the Year for 2013, one of the Top 25 Canadian Women of Influence, Employer of Distinction in 2011 and the Diamond Jubilee Medal. This year, Cathy officially stepped up to entered the public service as the MHA for the District of Virginia Waters where she will have the opportunity to advance critical social and economic priorities for the province, such as full-day kindergarten, immigration and business development.
Earl Ludlow, Executive Vice President of Eastern Canadian and Caribbean Operations for Fortis Inc.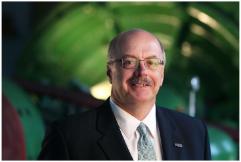 Prior to becoming Executive Vice President of Eastern Canadian and Caribbean Operations for Fortis Inc., Mr. Ludlow served as the President and Chief Executive Officer of Newfoundland Power Inc.
He is on the audit committee and Board of the Canadian Electricity Association and serves on the Human Resources and Governance Committee and Board for both Maritime Electric Company Inc. and the Caribbean Utilities Company. Earl is a member of the Professional Engineers and Geoscientists of Newfoundland and Labrador, and a member of the Boards of FortisOntario and Newfoundland Power Inc. Earl was also one of the original signatories of the CEO Charter, Leaders in Health and Safety, and has been named a Fellow of the Canadian Academy of Engineering.
He is a strong believer in giving back to his community. In addition to his role as Honorary Lieutenant-Colonel of the Royal Newfoundland Regiment (1st Battalion), Earl is Chair the Board of Governors-Commissionaires Newfoundland and Labrador, he is on the Advisory Board of Memorial University's Faculty of Business Administration as well as Vice Chair of the Board and member of the Property Committee for St. Luke's Homes. He acted as Chair of the Dr. H. Bliss Murphy Cancer Care Foundation Board of Directors, providing years of dedicated service. In 2010, he was named Humanitarian of the Year by the Canadian Red Cross and received the Paul Harris Fellow Award from Rotary International. Earl was also proud to co-chair, the 2012 Memorial University Reunion Celebrations, Havin' a Time, with his wife Valerie. He has also been inducted in to Atlantic Business Magazine's CEO Business Hall of Fame, and most recently was recognized with the Queen Elizabeth II Diamond Jubilee Medal for his contributions to his community.
Malcolm Maclean, Senior Vice President, Husky Energy Atlantic Region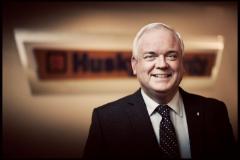 Malcolm Maclean is Husky Energy's Senior Vice President responsible for the company's operations in the Atlantic Region.
With more than 30 years of international operational and project experience in the upstream sector, Mr. Maclean joined Husky as Vice President, Developments for the Atlantic Region in 2011. In October 2012, he was appointed Senior Vice President, Atlantic Region.
Prior to joining Husky, Mr. Maclean was Vice President, Developments for Petrofac. From 2000 until 2010, he held several senior positions with the Hess Corporation. As Vice President, South East Asia he successfully led the organization through a period of rapid expansion. Other assignments included Country Manager, Algeria where he led a major field redevelopment project and Vice President, Business Development.
Mr. Maclean holds a Bachelor of Science in Mechanical Engineering from Dundee College of Technology, Scotland and a Postgraduate Diploma in Offshore Engineering from Robert Gordon's Institute of Technology, Aberdeen, Scotland.
Mr. Maclean is a member of the Institution of Mechanical Engineers, Energy Institute and Society of Pet
—Mentees—
Erkan Cakir, Graduate Student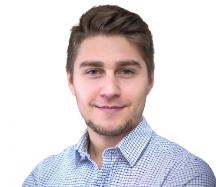 Mr. Cakir graduated from Istanbul Technical University
Naval Architecture and Ocean Engineering (2012). He studied in Hamburg (Germany) for one year with Erasmus scholarship. He is currently pursuing an M.Eng. degree in ocean and naval architectural engineering at Memorial University.
Mr. Cakir worked in the shipbuilding industry for three months. He mixed and mastered eight albums for Agdas Music Production Company. He also worked as a children's entertainer

He was a Welcome Tutor for Erasmus Exchange Students in ITU; radio host on an internet station ( GarajFM); played in several charity concerts for local senior centres and orphanages; performed a lead role in a Drama called "Töre" in high school; and took stage in many concerts and broadcasted on biggest TV channel in Turkey.
Mr. Cakir aspires to be a naval architect and ocean engineer.


"The most valuable thing I have learned from my mentor is,
being a manager is not all about making the right business decisions for the company. It is also being a ray of sunshine in dark times and motivating others by showing how to get the utmost enjoyment out of life and success."
—Erkan Cakir
Pradeep Dalpatadu, Engineer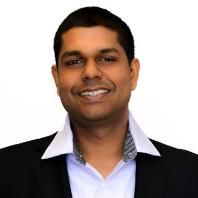 Mr. Dalpatadu graduated with a master of engineering degree from Memorial University in May, 2014. He also has a bachelor's degree in mechanical engineering from the University of Moratuwa, Sri Lanka.
He has worked as an energy efficiency engineer at Phoenix Industries, which is the largest plastic product manufacturing company in Sri Lanka. He also worked as a trainee mechanical engineer at British American Tobacco, Sri Lanka
He has been actively involved with many student societies, was a founding member of Sri Lanka Students' Association, Memorial University and worked as the VP Finance. He was rowing captain with Moratuwa University and led the team to win inter-university championship. and as a research intern at University of Tokyo, Japan.
"It's a great privilege to be selected as one of the mentees in the 150 years Mentorship Program. This program consists of different activities, which allowed me to expand my professional network and gain professional development. I had the opportunity to get connected with 10 business leaders in Newfoundland and had one-on-one mentoring sessions with one mentor. My mentor, David Michell, has been a great coach and an advisor. The overall exposure and knowledge I gained from him is exceptional and invaluable."
—Pradeep Dalpatadu
Muhammad Jujuly, Graduate Student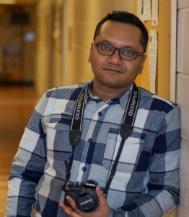 Mr. Jujuly is a Graduate Research and Teaching Assistant at Memorial University currently working on process safety.
Previous employment includes freelance consultant with the German Development Cooperation (GIZ) and A&J Corp. Ltd., Dhaka Bangladesh; Engineer Consultant with Reed Consulting BD Ltd., Dhaka Bangladesh; Research Assistant with PSDC Lab, Yeungnam University, Daegu, South Korea; Trainee Chemical Engineer with Samuda Chemical Complex Ltd., Chittagong, Bangladesh.
His volunteer activities include Memorial ambassador under the Memorial Leadership Program; GRADFEST 2013; Memorial's Student Leadership Conference; an international student coordinator at YU, South Korea; and participation in the Third Global Empowerment Youth Camp hosted by Ministry of Health, Welfare and Family Affairs of the Republic of Korea.
"I am fortunate of being part of 150 Years Mentorship program. This is one of the best achievements in my academic life. The structure of this program is very well defined. One of the biggest concerns of a graduate student is about future career. This career path is full of turmoil, often not fully understood by a graduate student who have never been encountered this problem in a new environment. The mentors in this program are the leaders in their own field. Their expertise, knowledge and leadership qualities are full-fledged. I have learned that only technical skills are not adequate to shine in career path from them. Solid communication, leadership and other soft skills are equally important. I especially thank my mentor Mr. Malcolm Maclean, Sr. V.P. Atlantic Region, Husky Energy who clearly showed me how to make a strategy of building future career path. He emphasized on my curriculum vitae, allowing me to search the name of potential companies I can apply with my credentials. Building a bridge between me and the potential companies using my mentor's network offers succor and strength to boost up my career goal. In the end all I can say, this program made me more confident and focused about achieving goals what I dreamed of. I thank all mentors, Dr. Leonard Lye, Carol Bartlett, Ms. Darlene, and all coordinators and sponsors of 15 Years Mentorship program for providing such a nice opportunity for us."
—Muhammad Jujuly
Yixin Li, Graduate Student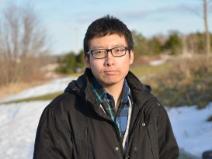 Yixin Li comes from Beijing, China. Whether in study, work or entertainment, he puts 100 per cent passion and energy in it. He is currently a Master of Applied Science in Computer Engineering (MASCE) student at Memorial University and is expected to graduate in August, 2014.
He has volunteered both in Canada and China.
"When I first decided to apply for the Mentorship program, I wanted to do something different. I hope I can acquire some knowledge on how to find a job in Canada, or get career advice from someone in the program. After the first session, I noticed that I may get more knowledge than I expected and I really did.

I was always wondering how I could prepare my career and I found the answer after I talked with 10 mentors in the speed dating event. They told me that I needed to have a specific goal for my career and to try and fulfill it step by step. They encouraged me to be a dreamer and what I'm doing today is the preparation for achieving the dream. I learned that before I started my career I needed to get some skills such as communication skills and technique skills. Volunteering is a convenient way to acquire these skills and it is also a good way to help me building my own network.

Another important thing I learned from the program is confidence. Mentors told me to be confident. They encouraged me to be brave, especially when I spoke English. This helped me because in the past when I spoke English I was very nervous. With their encouragement I found it is not that hard to communicate with them and now I have more confidence. I'm really grateful to mentors.

I'm so glad I applied for the Mentorship Program and I really benefitted from it."
—Yixin Li
Zelin Li, Graduate Student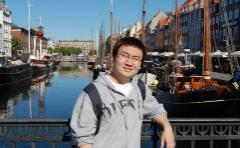 Mr. Li has a passion and commitment to global sustainability. He has made his voyage from China to Scandinavia and now to Newfoundland. He received his Master of Science degree in sustainable energy systems from Chalmers University of Technology, Sweden, in 2011. After that, he worked as a project engineer responsible for district energy planning in COWI AB, a Danish consulting company. In order to expand his capacity in environmental engineering, Mr. Li continued to pursue his Master of Engineering degree at Memorial University of Newfoundland in September 2012.
Mr. Li received many academic awards, including TD scholarship for Environmental Studies and E.ON Scholarship for the Best Diploma Work. In addition to his research, Mr. Li is also keen on volunteering activities and giving back to the community. During his master's program, Mr. Li completed Entrepreneurship Training Program (ETP) and Professional Skills Development Program (PSDP) at Memorial University.
Mr. Li aspires to become an entrepreneur in energy and environmental industry.
"I feel so grateful for being part of this wonderful program. Absolutely, it's a great experience for me to remember and benefit from in my future career and life. This program has brought us perfect occasions to network and develop potential career opportunities, which are extremely important particularly for international students like me who has limited professional connections here in Canada. I have also been enjoying the lecture and group discussing sessions together with other participants, from whom I have learned a lot. Particularly, I appreciate Ms. Carol Bartlett, Dr. Leonard Lye and Ms. Darlene Spracklin – Reid, without whom this program would not be possible and as successful.
During the program, I am so fortunate to have Ms. Cathy Bennett as my mentor. Her brilliant qualities, leadership, dedication, commitment and passion, have profoundly influenced me. I also got touched by her family-like care for me, and her great expectations on me. Meanwhile, I can clearly feel my confidence is building up and my professional skills are getting polished. Hereby, I'd also like to extend my sincere gratitude to Ms. Carol Bartlett and Mr. Darrell Cole for their strong support and valuable advices to get me prepared for the potential career opportunities.
The essence, which is also the thing I enjoy the most of the program, is to give back. Through this program, I myself am more than willing to provide mentorship to the future generations when I can also make the same achievement in future, and make the 150 years' mentorship last."
—Zelin Li
Collins Nana Obeng, Graduate Co-op, Subsea & Well Testing, Expro Group Canada Inc.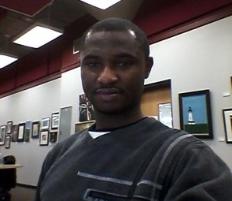 Mr. Obeng is currently pursuing a master of applied science in oil and gas engineering at Memorial University. He holds a first-class bachelor of science in petroleum engineering from Kwame Nkrumah University of Science and Technology, Ghana.
He is responsible for the maintenance of deepwater large bore subsea landing string systems and well test package for well completion and production testing.
Mr. Obeng has worked with Baker Hughes Ghana Ltd. as a field engineer in the drilling and evaluation product line, during which time he developed expertise in assembling and redressing MWD/LWD tools, mud motors, borehole enlargement tools, coring systems and other drilling tools. Thereafter, he joined Expro Group Ghana Ltd. as a field specialist and worked in the drill stem testing and well testing product line. At Expro, he provided oil and gas testing and production services to exploration and production companies both onshore and deep-water offshore in Ghana, Ivory Coast and Gabon.
Mr. Obeng is hardworking and his work ethic has awarded him a promotion to an enrolment into a Graduate Development Program (GDP) to become a Field Engineer in Well Testing.
Mr. Obeng is a member of the Society of Petroleum Engineers and the Ghana Engineering Students Association.
"My experience with the 150 Years Graduate Mentorship Program has been overwhelmingly positive. I have been amazed by the leaps in my social and developmental growth since my first interaction with all the exceptional mentors. I believe my life has been enriched with this amazing experience and will go forward into my career with all the skills and lessons learned to be a successful and well rounded Engineer.
Thank you, Carol, and all your team for the excellent program ... I am very appreciative of the great work done."

—Collins Nana Obeng
Aimiede Okosun, Graduate Student
"Anything is possible if you are willing to work for it and apply your passions to those goals. The 150 years mentorship program has been a rewarding program, it greatly improved my networking skills and taught me to NOT to be afraid to ask or make mistakes; most often than none people are more forgiving when you are a student."
—Aimiede Okosun
Bhagya Range, Chemical and Process Engineer, Mitacs-Acclerate Intern with Suncor Energy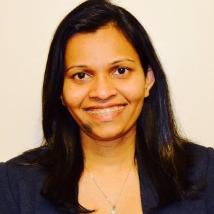 Ms. Range has a master of engineering in process engineering from Memorial University. She also holds a bachelor of science in chemical and process engineering from the University of Moratuwa, Sri Lanka.
She has experience as a chemical engineering trainee at the Oil Refinery, Ceylon Petroleum Corporation, Sri Lanka. She won a gold medal for the best student in chemical and process engineering, University of Moratuwa, Sri Lanka. She has more than two years of experience as a Management Trainee and Research & Development Engineer at MAS Holdings, Sri Lanka, which supplies to the world's leading apparel brands like Victoria's Secret, Marks & Spencer.
"The mentorship program has been an eye-opener for me. It greatly helped me to discover my career goals and what I should do to achieve these goals. I am delighted to have an exceptional mentor, who is very kind, patient and a very good listener. He is always willing to share his experiences which would help my professional development. Further, participating in the networking events and speaking to the top executives in the leading companies instilled great confidence in me and in believing that nothing is impossible."

—Bhagya Range