Sohrab Zendehboudi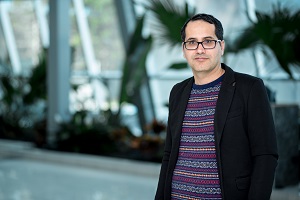 PhD (Waterloo)
Contact Information
Ph: 709-864-2190
Em: szendehboudi[at]mun.ca
Office: IIC1014
Expertise
Chemical and Process Engineering
Research Interests
Energy and Environment
Process Systems Engineering
Transport Phenomena
Carbon Capture, Utilization, Conversion, and Sequestration
Personal Profile
Dr. Sohrab Zendehboudi is a professor and research lead of a fairly large team in the Faculty of Engineering and Applied Science at Memorial University, where he is currently focusing on various theoretical and practical challenges in energy and environment through experimental and modeling investigations.
For more than 15 years, Dr. Zendehboudi worked as a process engineer, researcher, instructor, co-supervisor and professor at various companies/universities in Iran, Kuwait, U.S.A. and Canada.
Dr. Zendehboudi holds a PhD in chemical engineering (specializing in transport phenomena) from the University of Waterloo.
Open Position(s)
We are always looking for highly motivated grad students and researchers with expertise in the following areas:
Transport Phenomena
Carbon Management
Process Systems Engineering
Applicants with strong knowledge/background and adequate experience in "Experimental Work," "Numerical and Analytical Modeling," "Molecular Dynamic Simulation,""Density Functional Theory," "Lattice Boltzmann Method," and "Conventional and Hybrid Artificial Intelligence/Machine Learning Tools" are recommended to apply for possible positions.
Other Contacts