Autocad & Fusion 360
1. Go www.autodesk.com/education/free-software/all
2. Click on one of the products that you are interested in (Individual Install). Click 'Create Account.' If you already have an account click 'Sign In' and skip to Step 4.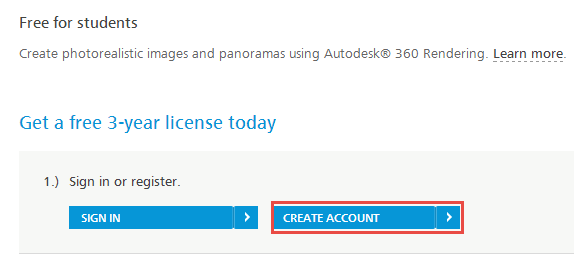 3. Fill in the form as required. You will create your own Autodesk ID. Click 'Next'.
4. Sign in using your AutodeskID and password. You will need to activate the id with an email that is sent to you from Autodesk.
5. Follow the instructions on downloading the individual applications. Serial numbers and product keys will be emailed to your mailbox.