Dr. Laleh Alisaraie
Associate Professor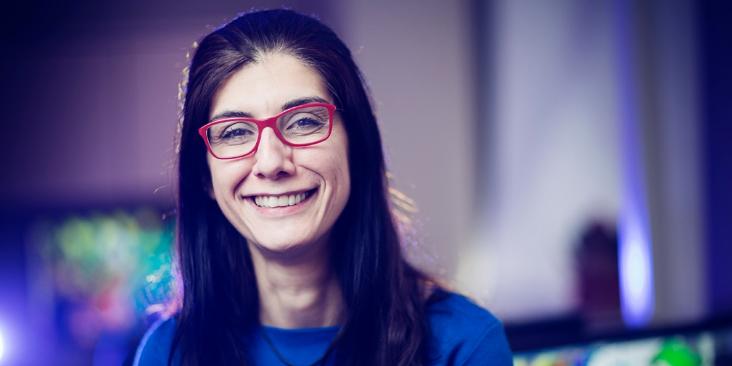 Dr. Alisaraie received her Dr. rer. nat. degree in Chemsitry from Universität Paderborn, Germany. Her postdoctoral research was in protein crystallography at McGill University, and in computational chemical biology at the Department of Physics-Oncology of the University of Alberta before joining the School of Pharmacy.
Research Areas of Interest: Chemical biology and computational structural biology
Teaching Areas of Interest: Medicinal Chemistry, Chemical Biology, Proteins Structure and Function, Pharmaceutical nanoscience
Current Projects:
Drug discovery
Nanomaterials and drug delivery
Structure and function of cytoskeletal motor proteins
Selected Publications:
Tati S, Alisaraie L. Recruitment of Dynein and Kinesin to Viral Particles. The FASEB Journal. 2022;36(5):1–18.
Barcelos K, Alisaraie L. Microtubule-Inspired Functionalization of Carbon Nanotubes: A Biomimetic Carrier Design. Molecular Systems Design & Engineering (MSDE). 2022;7(4):330–349.
Manto Chagas C, Alisaraie L. Metabolites of Vinca Alkaloid Vinblastine: Tubulin Binding and Activation of Nausea-Associated Receptors. ACS Omega. 2019;4(6):9784–9799.
For further information, visit Dr. Alisaraie's website.
Contact:
Dr. Laleh Alisaraie
Phone: (709) 864-2734