Supporting Our Students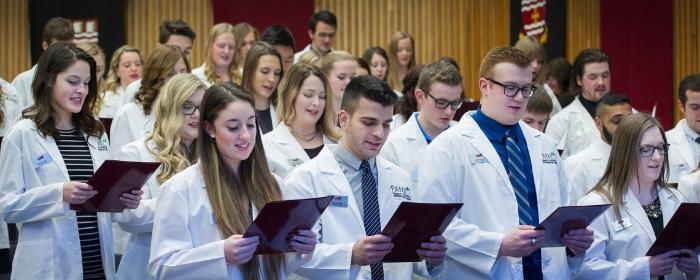 Our students are the core of the School of Pharmacy and we endevour to support them through teaching, research, and mentorship. We are also keenly aware of the financial challenges our students may face. Our scholarships, awards and bursaries are deeply personal acts of generosity and passion.
We work with each donor to ensure that we can meet their wishes of supporting pharmacy students in a variety of manners. Whether a donor wishes to create a scholarship to reward academic achievement, a bursary to help students overcome financial burdens or an award for a special area of focus we are here to listen. We recommend a minimum of $1,000 for scholarships and bursaries and $500 for awards.
There are 3 ways you can establish financial aid in the form of a scholarship bursary or award.
Annually Funded Financial Aid
A commitment to a prespecified amount each year for a minimum term of 5 years. Your gift will be received and then 100% of your gift will be redirected to the student recipient.
Term Funded Financial Aid
A donor can choose to make a one time gift and then the gift is distributed to the recipients over a predetermined period of time. An example would be a donor gives a gift of $5,000 to fund a scholarship and the recipient(s) receives $1,000 a year for 5 years.
Endowment Funded Financial Aid
An endowment fund create a permanent source of funding for your scholarship, bursary or award. The financial aid is delivered annually from a portion of the income from the endowment. This option allows donors to create lasting legacies for student support that will last for generations. Please speak with our development staff on options to create an endowment fund.
Renewable and Multiple Recipient Financial Aid Models
Many of our donors want to help mutliple students at a time. We sincerely appreciate their generosity and would like to share with them different models of financial aid.
Renewable Financial Aid Example
A student or multiple students may receive a scholarship, bursary or an award that is renewable for multiple years of their program. In the example below the scholarship allows a student to progress from year 1 to 5 of the PharmD program with support in each year.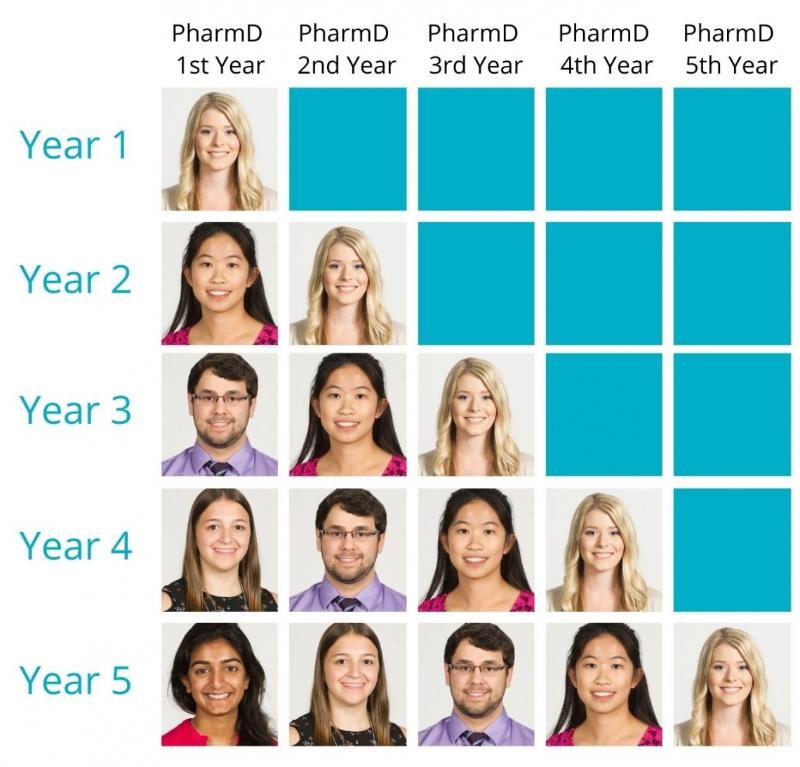 Multiple Recipient Financial Aid Example
Some of our financial aid benefits multiple students on preselected criteria of year of study or other characteristics. In the example below a donor chose to have a scholarship that is given to 2 first year students every year. This is an example of the first 5 years of the recipients. This particular scholarship is endowed and will have two new recipients each year in perpetuity.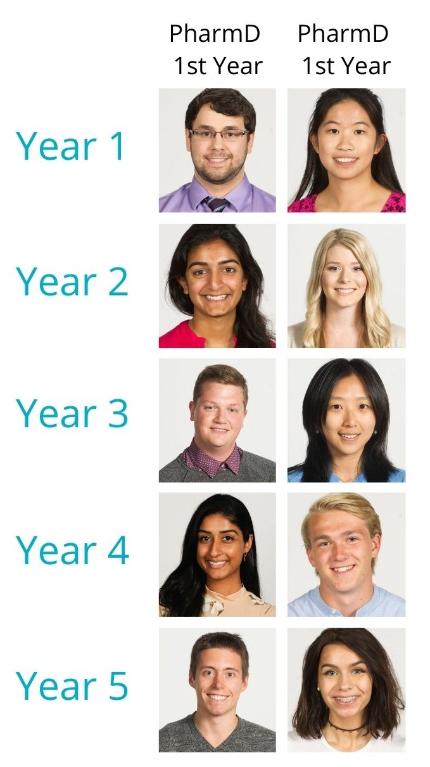 Contact our Development Officer to help you establish your gift to support our students.
Darcy McMeekin
Development Officer
School of Pharmacy & Botanical Garden
Office of Development
Office Phone: 709-864-7669
Cell Phone. 709-690-5289
Email. mcmeekin@mun.ca