Dr. John Weber
Professor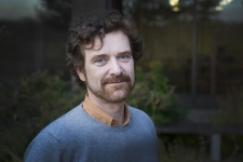 Dr. Weber completed a B.S. in Biology/Psychology from Eastern Michigan University and a M.S. in Pharmaceutical Sciences from the University of Montana. He subsequently received a Ph.D. in Pharmacology and Toxicology from the Medical College of Virginia. Dr. Weber then conducted a Postdoctoral Fellowship at Erasmus University Rotterdam, The Netherlands, from 2000-2003 and was an Assistant Professor at Erasmus Medical Center Rotterdam from 2003-2006. He joined the School of Pharmacy in November, 2006.
Please note: Currently, Dr. Weber is not accepting any graduate students (August 2022).
Research Areas of Interest:
Mechanisms contributing to altered physiology and pathology of the cerebellum
Discovery of compounds that are protective against brain aging, trauma and neurodegenerative disease
Teaching Areas of Interest: Neuropharmacology, drug abuse and addiction, cellular and molecular neuroscience, diseases of the nervous system
Current Projects:
Determining the cellular mechanisms that underlie ataxia using mutant mouse models
Studying the long-term effects of adolescent ethanol exposure
The effects of berries and marine products on neurodegeneration and neuroinflammation
Selected Publications:
Aryal S, Skinner T, Bridges B and Weber JT. (2020) The Pathology of Parkinson's Disease and Potential Benefit of Dietary Polyphenols. Molecules 25(19):4382. doi: 10.3390/molecules25194382.
Debnath-Canning M, Unruh S, Vyas P, Daneshtalab N, Igamberdiev AU and Weber JT. (2020) Fruits and leaves from wild blueberry plants contain diverse polyphenols and decrease neuroinflammatory responses in microglia. Journal of Functional Foods 68, 103906.
Lamont M, MacCallum P, Head N, Blundell J and Weber JT. (2020) Binge drinking in adolescent rats induces persistent behavioural impairments and elevated proinflammatory/proapoptotic proteins in the cerebellum. Psychopharmacology 237(5), 1305-1315.
Kelly E, Vyas P and Weber JT. (2017) Biochemical properties and neuroprotective effects of compounds in various species of berries. Molecules 23(1). pii: E26 doi: 10.3390/molecules23010026.
Lamont MG, and Weber JT. (2015) Mice deficient in carbonic anhydrase type 8 exhibit motor dysfunctions and abnormal calcium dynamics in the somatic region of cerebellar granule cells. Behavioural Brain Research 286: 11-6.
Contact:

Dr. John Weber
Phone: (709) 864-7261