MUNCS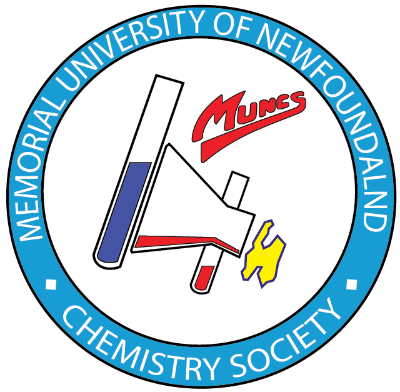 MUN Chemistry Society
709-864-3215
CSF-2217
The best way to feel like part of the Chemistry Department is to join MUNCS. It is a great way to meet other Chemistry students as well as staff and faculty members. The society is run by and for Chemistry students and has its own room (CSF-2217) on the second floor of the Core Science Facility. MUNCS is involved in organizing and participating in university events like open houses, mixers, and various intramural sports events. MUNCS is also the local student chapter of the Chemical Institute of Canada.
Drop by the society room (CSF-2217) and check us out! It's a place to hang out and meet other chemistry friends. We also have a fridge, microwaves, kettle, and coffee maker. Cans of pop and bars are available for purchase.
We have mixers and organize other events throughout the year, including a Christmas party, and an end of term party in the spring.
Be sure to check out our facebook group for more information!