Future Graduate Students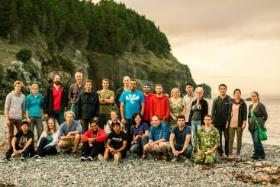 Welcome to the website for graduate student recruiting at the Department of Chemistry of Memorial University. We are a large and research active chemistry department located in Newfoundland, Canada. Our graduate programs are expanding because of new sources of funding and newly-hired faculty members. We are actively seeking ambitious M.Sc. and Ph.D. students to join our department.
We provide generous funding through assistantships and scholarships to our graduate students that is significantly higher than most other universities in Canada. Graduate students have access to excellent, modern research facillities and instrumentation. Please read more about our department and find a graduate supervisor who you can work with, and then apply to come to Memorial!
Address
Chemistry Department
Memorial University
St. John's, NL
Canada
A1B 3X7