Chen Graduate Scholarships in Chemistry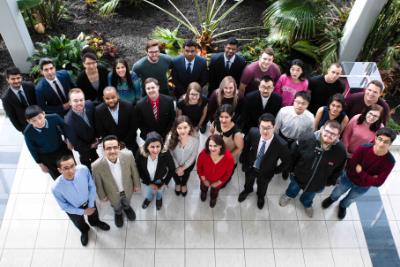 The Department of Chemistry has been provided with a gift of $100,000 per year for 10 years by Dr. Liqin Chen, a graduate of the department. The funds will provide scholarships to graduate students in the department.
Dr. Liqin Chen Graduate Entrance Awards
All eligible incoming students will receive a $3000 Chen Entrance Scholarship. The recipients must be enrolled as full-time students in the M.Sc. or Ph.D. chemistry programs, be eligible for a SGS Baseline Fellowship, and be in good academic standing.
Dr. Liqin Chen Graduate Excellence Awards
Funds not allocated as entrance scholarships will be used to provide scholarships worth $5000 to doctoral students in the department of chemistry, granted competitively based on research, academics, department citizenship (outreach, leadership, and safety), and (if applicable) teaching performance. The recipients must meet the following criteria:
Be registered full-time as a PhD student in the Chemistry Department and be in good academic standing
Meet the requirements for an SGS Fellowship
Have successfully passed their comprehensive examination
Normally have completed all required graduate courses and hold an average of 75% or higher
Normally have published, been awarded a patent and/or presented results at national and/or international conferences based on their research conducted in their current graduate program at Memorial University.
Must not have received a Dr. Liqin Chen Excellence Award previously.
Students who already hold a scholarship that provides funding above the $25,000 level (e.g., CGS-D and Vanier) are not eligible for a Chen Scholarship.
Dr. Liqin Chen Thesis Writing Scholarships
Funds not allocated to Entrance or Excellence scholarships may be awarded to eligible doctoral students who are actively preparing their thesis but no longer receive support from the School of Graduate Studies. The recipient must be a full-time student in the doctoral program and meet the minimum academic requirements for a scholarship as defined by Memorial University of Newfoundland. The recipients will be selected on a case-by-case basis, subject to the availability of funds.
Selection
The Deputy Head of Graduate Studies will select the recipients, in consultation with the Graduate Studies Committee.
Recognition
In accepting the award, a student must agree that their name be made public and be provided to the donor. Recipients to participate in initiatives of the department to recognize his generosity. A group photo of the Chen Scholars will be taken annually and posted publicly.