Lest We Forget: A Personal Journey
Nov 14th, 2018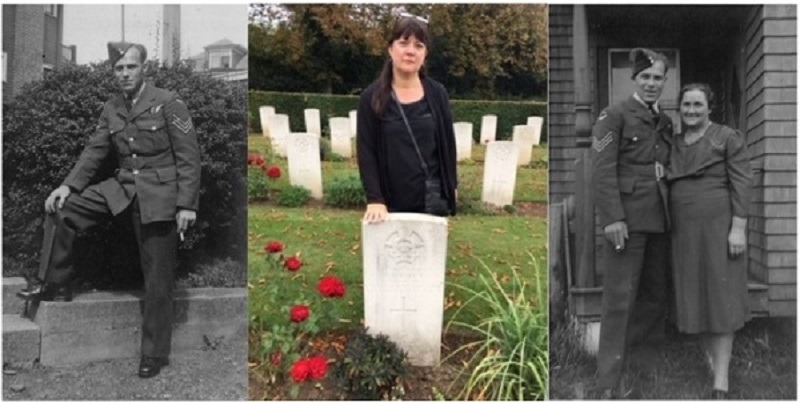 Lest We Forget: A Personal Journey
Field Education Coordinator Cheryl Mallard took the opportunity to visit her great uncle's WWII grave while attending a conference in Oxford. Cheryl shared her thoughts on the conference and her poignant visit:
From September 9-11, I attended the 12th International Conference on Practice Teaching and Field Education in Health and Social Work - 'Innovation in Practice Learning and Field Education' at St. John's College, Oxford University. The conference was organized around the themes of research, technology, adult learning, practice education tools and models and interprofessional learning. Social Work was well represented at the conference with practice educators and field coordinators from Australia, Hong Kong, the United Kingdom, Ireland, the United States and Canada.
Dr. Michelle Sullivan – retired faculty with the School of Social Work at Memorial – brought this biennial conference to my attention some years ago with the sound advice to attend if I ever got the chance. The conference was a wonderful opportunity to compare and contrast the field education curriculum and processes at Memorial with counterparts across North America and around the world. It was very affirming to hear that the work we have done (and continue to do) in field, in relation to student preparation, creative field experiences, collaboration with community and public sector partners, and interprofessional education meets and exceeds many of the trends in field education.
In addition to the conference, being in Oxford provided me with the opportunity to complete a very personal journey – to visit my great Uncle Albert Follett's grave at the Commonwealth War Graves, Botley Cemetery, Oxford. Sergeant Albert Follett (R - 176962) was a gunner with the Royal Canadian Air Force. He died on November 7, 1943 as a result of friendly fire while returning from a mission. He was 20 years old. My great grandparents Captain George and Jessie Follett of Grand Bank received news of his death two days later on November 9, which also happened to be my grandmother's birthday. Interestingly, Albert was named after my grandfather's brother - Albert Follett of Grand Beach who was killed in action at Beaumont Hamel, France. His name is inscribed on the Beaumont Hamel memorial as he has no known grave. Every year on Remembrance Day the Follett family lays a wreath at the War Memorial in Grand Bank in memory of the two Albert Folletts.