50th Anniversary Celebrations!
What a celebration!
So many people came to our gala event on Oct. 12 at the Signal Hill campus that we blew the lights! (Well, actually, we learned it wasn't just us - a large area around us was in darkness.) But that didn't dampen the spirits of a room full of social workers. Everyone kept right on eating, drinking and catching-up!
People marvelled at the old photos of past directors, faculty, and locations where social work was taught, and they especially marvelled at shots of themselves - from many years back!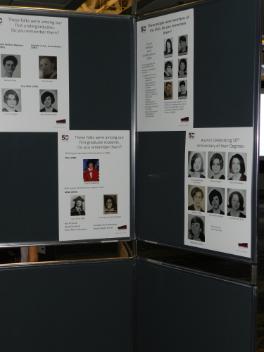 Sheena Findlay, one of our first faculty members, gave a rousing toast to all alumni, and many in attendance had special memories of classes with her.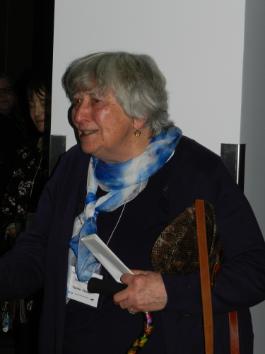 MSW student Kelly Piercey, who is also an accomplished cake baker and decorator, graciously donated the cake for the evening. Barbara Stone, Class of 1965 and 1970, one of our first social work graduates, and Briana Feltham, Class of 2021, one of our current new BSW students, joined forces to cut the cake under the glow of many cellphone flashlights.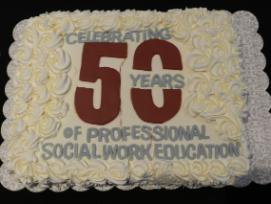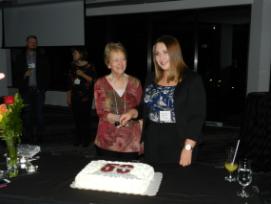 Rounding out the evening was the Stella's Circle Inclusion Choir, who gamely performed two songs, just before the power came back on!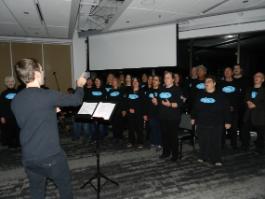 It was a lovely night of reminiscing and catching-up with old friends and a great way to celebrate 50 years of professional social work education!