Happy New Year!
Jan 3rd, 2018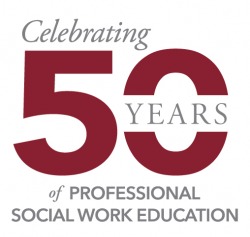 Happy New Year!
1968-2018
Welcome to 2018!
The school of Social Work is excited to be celebrating 50 years of professional social work education in Newfoundland and Labrador this year!
This year marks fifty years since the Memorial University Senate received a report recommending the establishment of a Bachelor of Social Work (BSW) degree, thus marking the initial steps toward becoming the professional school it is today.
The offerings at the school have since evolved to include a Bachelor of Social Work as a Second Degree, as well as Master of Social Work and Doctoral programs.
Save the date! Oct. 12, 2018
Join us for our 50th anniversary celebrations!

https://event-wizard.com/swsavethedate2018/0/register/