Autonomous Ocean Systems Centre (AOSCENT)
About
The Autonomous Ocean Systems Centre (AOSCENT) is part of the Core Research Equipment & Instrument Training (CREAIT) network that focuses on marine applications ranging from unmanned underwater vehicles (UUVs), ships and unmanned surface marine craft. It is equipped with cutting-edge research equipment and vehicles that allow for marine research and applications in a wide range of fields, including underwater mining, fisheries, offshore hydrocarbons and marine transportation.
The AOSCENT staff are experienced with AUV operations, including planning, senior integration and offshore operations.
To learn more about Autonomous Ocean Systems Laboratory, click here.
People

Faculty of Engineering and Applied Science
Department of Physics and Physical Oceanography
Research Laboratory Co-ordinator
Equipment
Autonomous Underwater Vehicles (AUVs)
Explorer AUV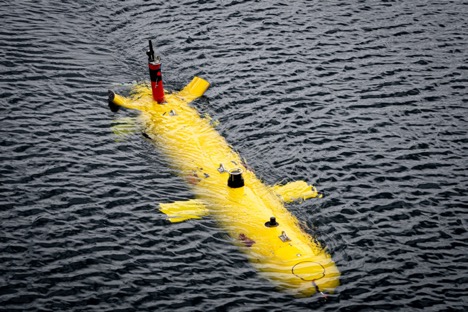 The MUN Explorer is a 3000m deep-diving vehicle operated by AOSCENT. It is configured with R2Sonic 2022 multibeam, EdgeTech 2200 side-scan sonar and sub-bottom profile that allows for high-resolution bathymetric surveys. The Explorer has an open and modular architecture that allows for reconfiguration to conduct various scientific and survey payload by request. It is used for various research projects, including environmental monitoring, seabed imaging and vehicle dynamics experiments.
Slocum Gliders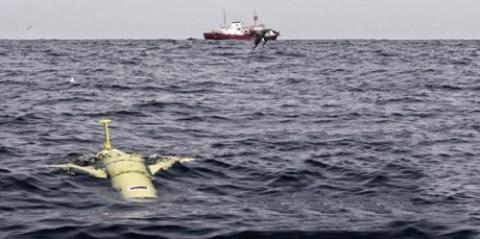 The Slocum gliders are buoyancy driven AUVs that boast long range and duration remote water column observation for academic, military, and commercial applications. These can be deployed and recovered from any size vessel with minimal time on station.
Once the Slocum glider is deployed, it can easily be controlled from anywhere in the world through the use of web based piloting tools. This allows fleets of gliders to be operated remotely with minimal personnel and infrastructure.
Location
Holyrood Marine Base
Centre for Applied Ocean Technology
Fisheries and Marine Institute of Memorial University of Newfoundland
St. John's, NL
Faculty of Engineering and Applied Science
Memorial University of Newfoundland
St. John's, NL