Small Vessel Simulator
Simulator Technology for Offshore & Maritime Safety Training (...at a glance)
This program aims to improve safety of life at sea. The initial focus was on developing immersive simulators for training the operators of small vessels, such as lifeboats and fast rescue craft. When these craft are launched from platforms in rough seas or used for search and rescue or law enforcement, proper training is required to ensure crews can execute their operations successfully and safely. Training for some types of operations cannot be done through on the job exercises due to the risk to trainees, or for logistical or financial reasons. The immersive full mission simulators we have developed fill the training gap. Desktop simulators for mission familiarization and part-task simulators for radar, electronic charting, GPS and other small craft navigation and communication equipment complement the suite of training resources.
Recently, we have developed a virtual environment to enable the crew of offshore petroleum installations to rehearse emergency response procedures under naturalistic conditions. In addition to the immediate training applications of this software, we are using it to investigate human behavior during simulated emergencies.
Simulator technology for safety training can improve skills and situational awareness, enhance human performance, and reduce the probability of human error and accidents. Our program involves several cooperating organizations and industrial partners, and an inter-disciplinary team of researchers, engineers, technicians, and graduate students.
Davit-Launched Lifeboat immersive simulator: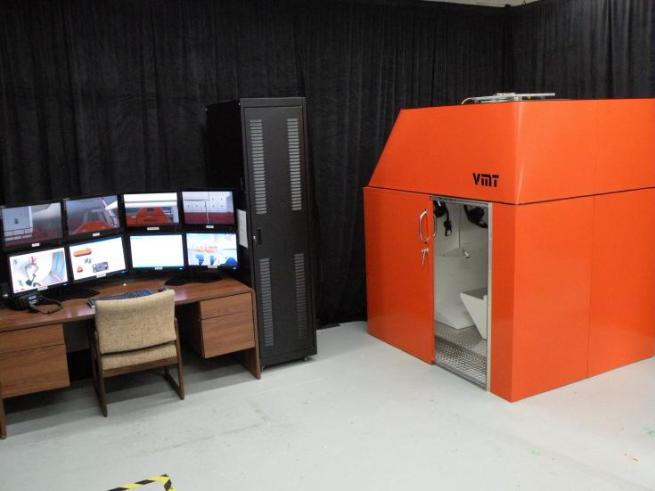 FRC immersive simulator: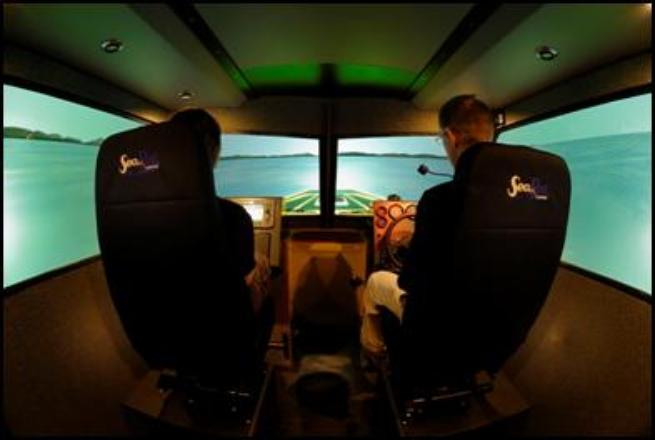 Free-Fall Lifeboat immersive simulator: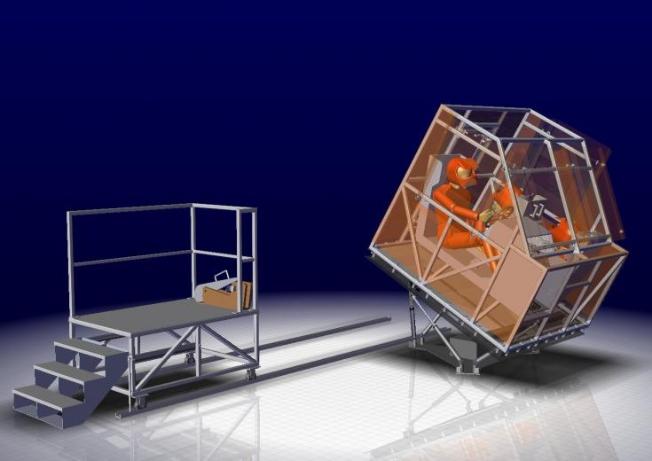 Multi-Player Virtual Environment - AVERT: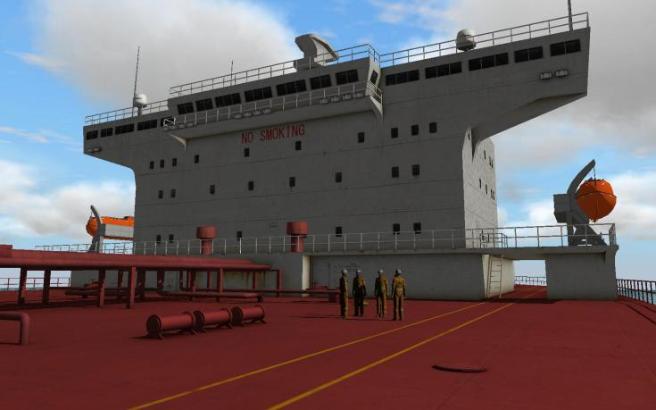 Links:
Industrial Partner: Virtual Marine