Canada Ocean Lecture Series 2021
Join Dr. David Murrin, director general of the National Research Council's Ocean, Coastal and River Engineering Research Centre and a Memorial alumnus, as he delivers the next installment of the Canada Ocean Lecture Series.
Please note: this page is an archive of this session.
---
Initiated in 2006, the Canada Ocean Lecture Series is a joint initiative between the registered charity Shorefast, Memorial University and other partners.
Please note, this is a virtual session. All are welcome to attend!
Date: Thursday, Nov. 25

Time: 7 p.m. Newfoundland Time

Title of lecture: Mobilizing Research and Knowledge for Changing Ocean Environments
This event is being presented in partnership with the Conference and Event Services unit at Memorial.
Abstract
Canada has the longest coastline in the world and, as a northern nation, it is and will be impacted by climate change at a faster rate than many countries. As such, the mitigation of climate change impacts on our coasts is a significant priority for Canada.
As the country's largest federal research and development organization, the National Research Council (NRC) of Canada's work and collaborative opportunities in ocean engineering and science will be increasingly more important in the coming years as the effects of climate change become more drastic and far-reaching, particularly on our oceans, coasts, and rivers.
The NRC, bolstered by world-class facilities and trusted leaders in the field, is at the forefront in key areas of ocean engineering and climate change mitigation and adaptation research. This presentation will highlight some of our priorities, capabilities, and impacts in ocean and coastal engineering. We are stronger working together to leverage shared resources, technologies and infrastructure that will support Canada's regional and national economies, so the presentation will also discuss collaborative initiatives and opportunities aimed at bringing our ocean-related expertise together to ensure Canada is on the cutting edge of ocean engineering, technology, and science.
About Dr. David Murrin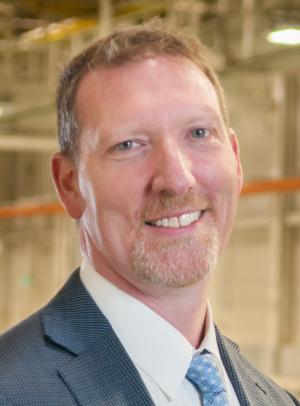 Dr. David Murrin is the Director General of the NRC's Ocean, Coastal and River Engineering Research Centre. Previously, Dr. Murrin served as Director of Research and Development (R&D) at the NRC's Ottawa facility, where he was responsible for the leadership of research scientists, engineers, and technologists who carry out R&D in the areas of naval architecture, ocean engineering, coastal engineering, water resources management and marine safety.
Before joining the NRC, Dr. Murrin was the Operations Director Canada for Wood Group Kenny, located in St. John's. He was responsible for strategic growth planning, negotiating agreements with clients, and understanding the offshore market and its potential for growth.
In 2011, Dr. Murrin was appointed Executive Director for the Centre for Arctic Resource Development (CARD) where he was responsible for interfacing with the Centre's Industry Advisory Committee and engaging the local community while developing and executing a strategic research plan.
Dr. Murrin holds undergraduate, Master's and Doctoral degrees in Ocean and Naval Architectural Engineering, at Memorial University of Newfoundland, where he has also worked as a visiting Assistant Professor. In 2012, Dr. Murrin was presented the Early Accomplishment Award from Professional Engineers and Geoscientists of Newfoundland and Labrador.
This event is one of many sessions taking place during Research Week 2021. A full schedule of events for Research Week 2021 is available online.
---
Thank you to Shorefast for its support!