Music@Noon: Ripple Effect with Karen Bulmer
Oct 18th, 2019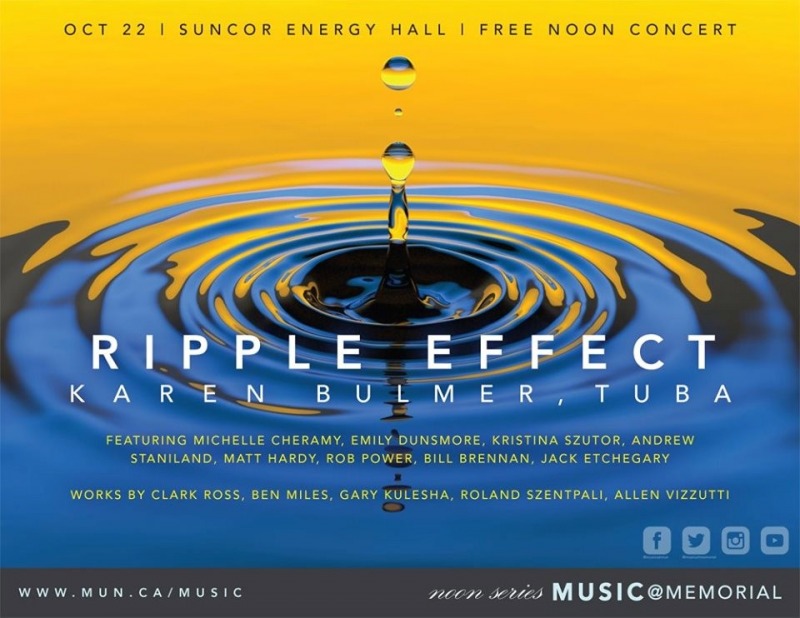 Music@Noon: Ripple Effect with Karen Bulmer
Dr. Karen Bulmer, our low brass applied professor and resident yoga instructor, will be featured in our Music@Noon series on Tuesday, October 22nd. Dr. Bulmer has been preparing a very impressive piece by American composer and trumpetter, Allen Vizzutti, entitled Cascades which was originally written for unaccompanied trumpet. At Ripple Effect, you'll hear the tuba play notes at mind-bending speeds never heard before within our walls.
Dr. Bulmer will be joined for her recital by much talent including Michelle Cheramy, Emily Dunsmore, Kristina Szutor, Andrew Staniland, Matt Hardy, Rob Power, Bill Brennan, Jack Etchegary and will also perform a work by Clark Ross.
Check out the learning process of Cascades here.