Opera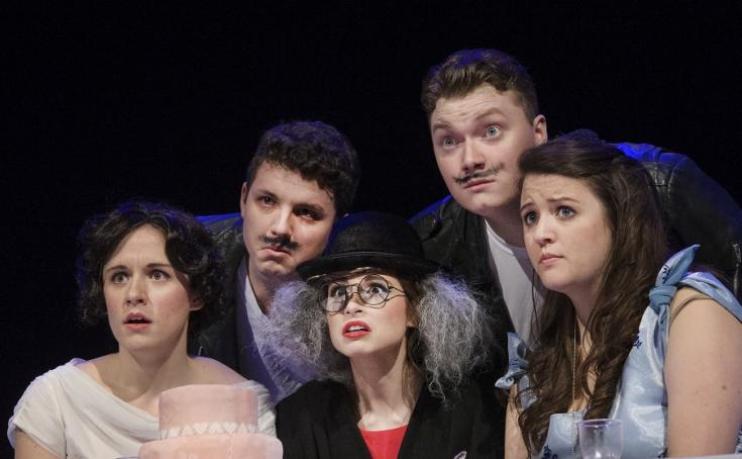 The opera program at Memorial University is designed to meet the professional development needs of today's performer by creating a comprehensive advanced training program specific to each student. The program consists of Opera Workshop and MUN Opera.
Opera Workshop is a performance-based course that gives singers the opportunity to develop their professional skills in a supportive and stimulating environment.
MUN Opera produces one full production each year, fully staged and costumed with either orchestra or piano reduction. Works are chosen specifically to meet the needs of our singers and care is taken to adapt works as needed to ensure an optimal learning environment for all our performers.
Recent MUN Opera Productions:
Così fan tutte, Mozart
Roman Fever, Ward
Die Zauberflöte, Mozart
L'enfant et les sortilèges, Ravel
La Canterina, Haydn
Prima la musica poi le parole, Salieri
Hansel and Gretel, Humperdinck
A Hand of Bridge, Barber
Signor Deluso, Pasatieri
Le nez de la sorcière, Burry
The Telephone, Menotti
Undergraduate Singers
The program's focus is on professional training with the highest standard of performance and is available to all of MUN's voice majors through audition in September. A hands-on approach to learning gives undergraduate level singers the tools they need to mature as young professionals and performance opportunities that would typically be reserved for graduate level singers at many institutions.
Singers benefit from:
Training in Stagecraft and Acting
In-depth Aria Study (Musical Theatre where applicable)
Classes in Audition Practice and Preparation
Role Study
Performance of Complete Roles
Performance with Orchestra
Performance in Fully Staged & Costumed Opera Productions
Graduate Singers
Graduate performers in MUN Opera design a performance program specific to their current professional development needs in collaboration with the Director. This includes the selection of full opera roles for study and performance and supplementary performance opportunities as indicated by their interest and professional goals. In the past, opportunities have included set and costume design, instruction, and supervised stage direction.
Opera Roadshow
All singers in the opera program have the opportunity to take their performing to the next level by auditioning for Opera Roadshow, a paid touring program that tours opera to schools in selected regions of Atlantic Canada for five-weeks each spring.
Questions? Contact Dr. Caroline Schiller, Director of Opera at MUN.