Meet the Majors - Performance - Grace Nolan
Feb 16th, 2022
In our Meet the Majors series, we are profiling current students and alumni of programs offered at Memorial University's School of Music! Whether you are a current student or thinking of applying, we hope these interviews help you gain insight into the range of programs that the School of Music has to offer. Visit this page to view a list of all of the majors and minors currently available for students.
A performance major is recommended for students planning to pursue a career as a solo performer, orchestral or band player, university-based musician or private teacher.
Meet Grace Nolan!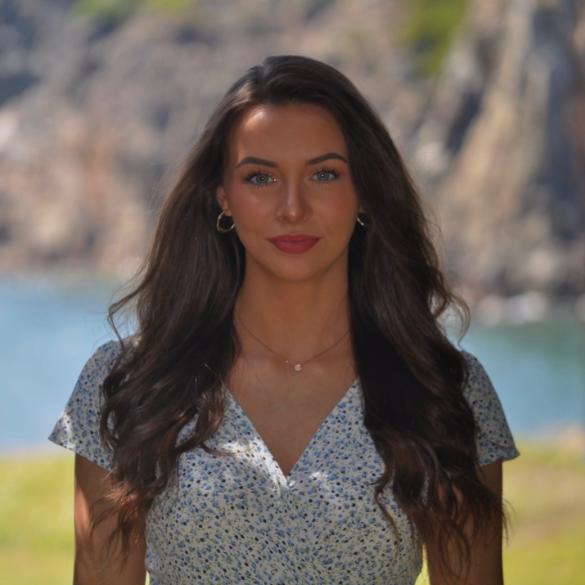 Grace Nolan is a third year Voice Performance major from Paradise, currently studying with David Pomeroy. When not doing schoolwork, she is a private music teacher where she teaches young musicians about the endless possibilities that music has to offer. In the future, Grace hopes to get her Masters and study Law. Her favourite thing about studying at Memorial is the amazing faculty and hard-working peers that surround her each day.
Music at Memorial: When did you first become interested in music?
When I was six years old, my mom surprised me after school one day and said that she was taking me to a voice lesson! I started taking voice lessons with Margie Murray Reid and have loved music ever since. The same thing happened a year later when I completed my Royal Conservatory Exam, and right after that mom said, "you're going to audition for Shallaway now!" She didn't hold it from me for any reason. Mom did this so that I wasn't nervous beforehand. So, she drove me straight to the Shallaway office after my exam for the audition. She never signed me up for anything I wasn't interested in before. But if I had said, "mom I don't know if I should do this." She would always say, "Just do it. I believe in you and think you should do it!" My mom has always been so encouraging and I accredit my "go for it" mentality to her.
Music at Memorial: What are your career goals?
I have had both Music and Law in my mind for a long time. Music prepares you in ways that no other degree would prepare you. There's nothing like getting up every week to perform, and no amount of public speaking could do that for you. In Masterclass, you are being put on the spot to change things in a piece and perform it again. This experience is useful for law because you are getting new information to change your case and opinion. Performance has built my confidence up a lot, and it teaches you that you're allowed to make mistakes so that we can improve. My career goals are to finish my Bachelor of Music in Voice Performance and then hope to do a Masters in Vocal Pedagogy or go straight to Law School as that's my end goal. I am a very passionate and persuasive person whose an advocate of many things. I would like to be a civil rights attorney or family lawyer.
Music at Memorial: Why did you choose to study performance at Memorial?
I chose performance because I couldn't see myself doing anything else. No other degree felt as natural to me, and I have never second-guessed myself, ever, when it comes to performance. I chose to go to Memorial because we have an amazing faculty that care a lot about their students. I love the supportive environment of our school and the encouragement you get from your professors and peers. It is nice that you can talk to people in your exact same shoes who understand.
Music at Memorial: Do you have any advice for those looking to become performance majors?
Just go for it!
The answer is always no if you don't ask. It's the same thing in performance- the answer will always be no if you don't audition
Program your audition to show all of the excellent elements of your voice and have some contrast! Don't sing rep that all sounds the same. They want to hear all aspects of your voice!
Own your performance. Don't do it the way you seen Kathleen Battle and Renée Fleming do it. Do it your way!
Make the characters that you fabricate relatable to you and have an authentic performance.
Make the performance comfortable for you!
Be honest with your applied professor and say what you are nervous and excited about. They are there to help you.
Don't be nervous to show what you can't do, be excited to show what you can do!
- Interview conducted by Music at Memorial's Digital Marketing Intern, Sarah Knight.