Documenting the Present/Visioning the Past
Feb 5th, 2014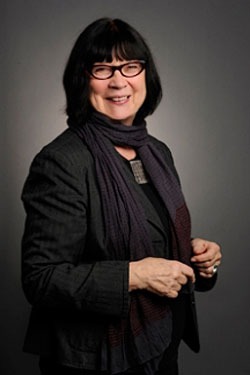 Documenting the Present/Visioning the Past
Date: Thursday, February 13th, 2014 @ 4pm
Memorial University's Research Centre for the Study of Music, Media and Place (MMaP) is holding its next lecture on Thursday, February 13 at 4pm in the MMaP gallery, located on the second floor of the St. John's Arts and Culture Centre.
In this first public lecture of 2014, award-winning documentary filmmaker and York University professor Dr. Barbara Evans will talk about the development of various styles of documentary filmmaking in relation to the evolution of ethnographic filmmaking. Drawing on examples from her own work, she will discuss various strategies for filming both historical and contemporary documentary subjects.
Evans has worked as a director, producer, writer, researcher and editor of film and television in Britain and Canada A graduate of the National Film and Television School (England), she has worked in Britain for educational television, the BBC, ITV and on films sponsored by the British Film Institute. She was a founding member of the London Women's Film Group and the British Newsreel Collective. In Canada, Evans has worked as editor for the National Film Board on such films as Wonderland and Bitter Medicine, and on independent feature films Latitude 55 and Walls, and was editor of the Atlantis Films-National Film Board co-production, To Set Our House in Order. As well as documentary film projects, her current research is focused on the work of early women filmmakers in the British Documentary Film Movement.
Evans' own films have won awards such as the Yorkton Golden Sheaf (Prairie Women and In Her Chosen Field) and the MediaWatch Television and Public Affairs Award (In Her Chosen Field) as well as awards at the American Film and Video Festival and the Columbus International Film and Television Festival. Her productions include Now That We Are Persons, celebrating the 60th anniversary of the Persons Case, Jessie's Albums, the story of a farm woman who documented her life through photographs in the early years of the 20th century, and Rediscovering our Past – Recreating our Future, a documentary on the First International Minoan Celebration of Partnership. Evans is currently producing the film Heaven on Earth (2001), a feature-length documentary on the Co-operative Commonwealth Federation.
For more information, please contact Meghan Forsyth at 709.864.2051, mforsyth@mun.ca, or visit www.mun.ca/mmap.