MUN Archaeological Field School 2019
Feb 24th, 2019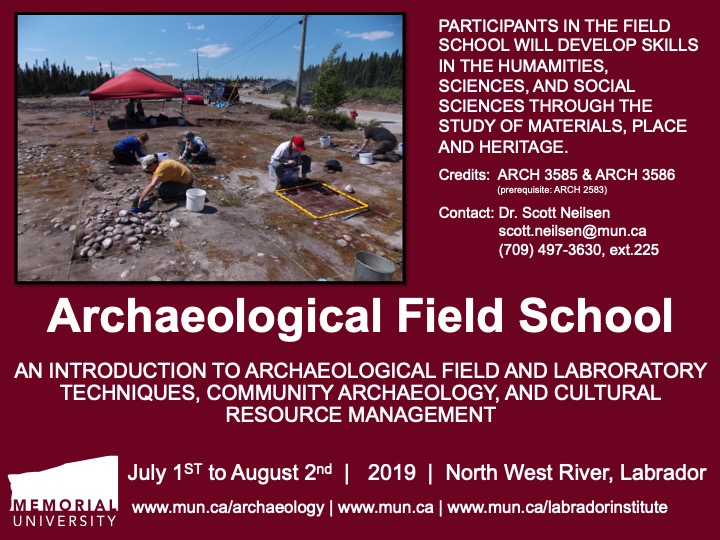 MUN Archaeological Field School 2019
MUN Archaeology will be hosting our field school in Labrador this summer.
The 2019 Labrador Institute Archaeological Field School will take place in Upper Lake Melville, Labrador from July 1st to August 2nd, 2019.
Students will participate in a variety of archaeological activities in the field and laboratory, including the excavation and analysis of a 3,000-year-old campsite in Sheshatshiu, Labrador.