Archaeology at Memorial
Archaeologists study past and contemporary human cultures, across a variety of spatial and temporal scales, through the material left behind. Our objects of study encompass artifacts (e.g. tools and other objects modified or created by humans), features (e.g. architectural remains, hearths, artistic depictions), ecofacts (e.g. plant, animal and human remains, as well as sediments), archaeological sites and their associated landscape settings.
In the Department of Archaeology, our students engage in practical training and experiential learning in classroom, laboratory and fieldwork settings that provide a comprehensive education and transferable skills. We have begun to develop and expand our distance learning options through the development of online courses and remote teaching offerings that allow students from all over the world and different walks of life to join and learn with us and discover different aspects of archaeology. State of the art laboratories specializing in applied archaeological sciences, environmental archaeology, archaeological conservation, and artifact analysis integrate students into community-university research initiatives from Northern Labrador to French Guiana and from Alaska to Northwest Europe.
As one of the largest Archaeology departments in the country, we train our students to become effective researchers, critical thinkers, and active stewards for our shared archaeological heritage.
News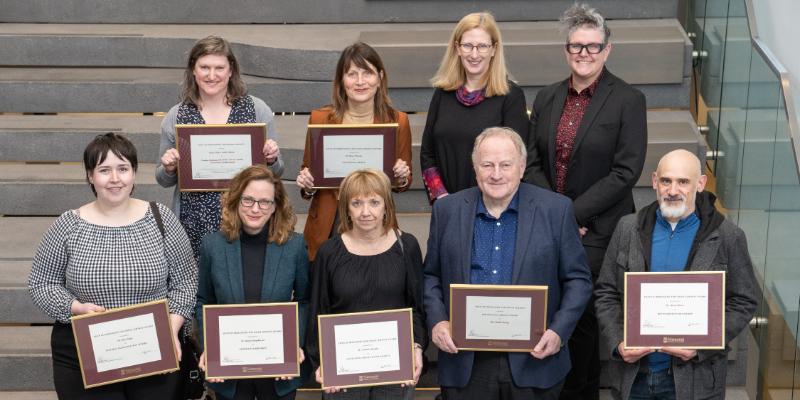 A Fine Crowd 2022 celebrated faculty accolades in previous academic year, including our faculty members earning more than a dozen awards, publishing more than two dozen books, and being awarded more than $6 million in grants and agreements. In addition, we named this year's Dean's Award winners. Read more in the Gazette!
Archaeology PhD Candidate and Per Course Instructor Rita Ujunw Onah was awarded the Faculty Volunteer Award this year. This award is presented to a Memorial University faculty member for their significant volunteer contributions to the Memorial community, the St. John's/provincial community, and/or a national or global community.
Congratulations on this great accomplishment, Rita!
Rita Ujunwa Onah, PhD Candidate and Lecturer in the Department of Archaeology, was recognised by The Honourable Judy May Foote, P.C., O.N.L. earlier this month in honour of Black History Month. Rita, originally from Nigeria, moved to Newfoundland and Labrador, where she is working at Memorial and conducting research focused on The Archaeology of Labrador Inuit and the Igbo Peoples of Nigeria.
Check out Rita's Graduate Student Profile to learn about Rita's research interests.
Read Her Honour's Facebook post for more about Rita and her fantastic work!
Congratulations on this accomplishment, Rita!
Events