Archaeology at Memorial
Archaeologists study past and contemporary human cultures, across a variety of spatial and temporal scales, through the material left behind. Our objects of study encompass artifacts (e.g. tools and other objects modified or created by humans), features (e.g. architectural remains, hearths, artistic depictions), ecofacts (e.g. plant, animal and human remains, as well as sediments), archaeological sites and their associated landscape settings.
In the Department of Archaeology, our students engage in practical training and experiential learning in classroom, laboratory and fieldwork settings that provide a comprehensive education and transferable skills. We have begun to develop and expand our distance learning options through the development of online courses and remote teaching offerings that allow students from all over the world and different walks of life to join and learn with us and discover different aspects of archaeology. State of the art laboratories specializing in applied archaeological sciences, environmental archaeology, archaeological conservation, and artifact analysis integrate students into community-university research initiatives from Northern Labrador to French Guiana and from Alaska to Northwest Europe.
As one of the largest Archaeology departments in the country, we train our students to become effective researchers, critical thinkers, and active stewards for our shared archaeological heritage.
News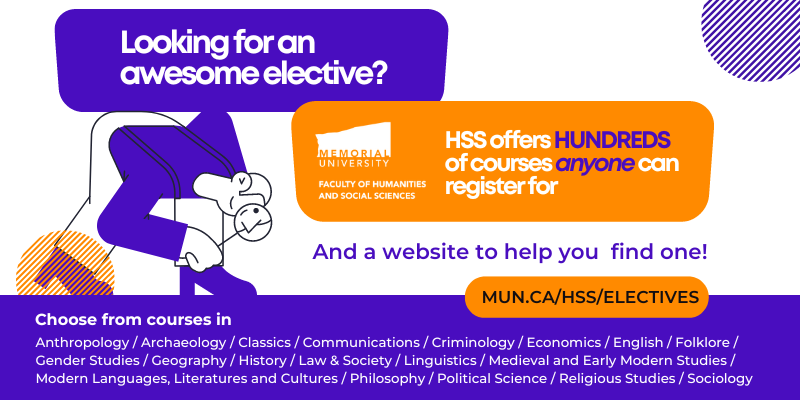 The Faculty of Humanities and Social Sciences (HSS) has hundreds of courses that have zero or one prerequisite. To make it easy for our students to find electives of interest, we have launched a searchable listing of electives that you can browse by semester and subject.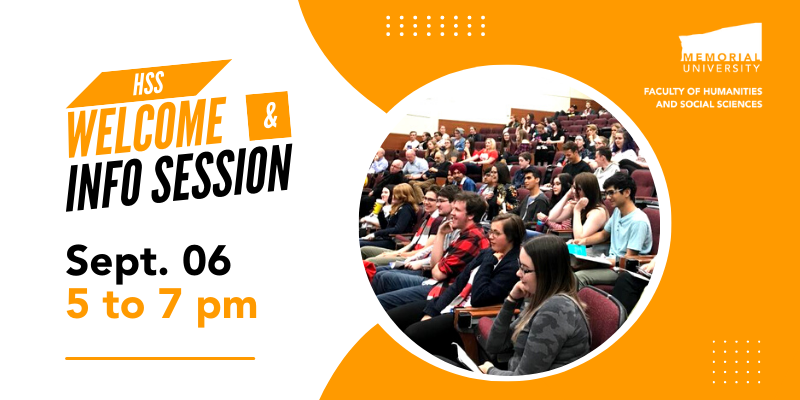 On Sept. 6, the Faculty of Humanities and Social Sciences is hosting a welcome event to help new students get started on the right track. At this interactive event, you'll hear from the Dean and Associate Dean of Curriculum and Programs, learn more about areas of study in HSS, and meet other HSS students! Register now: https://loom.ly/TTXWfYo
University isn't only about course work and studying. While academics will always be one of the key components of university life, it is equally important to use your time here to build your practical experience and explore as many things as possible. Through exploration, you will be able to discover:
What you are truly interested in;
What you are not interested in:
What you are curious about;
What makes you happy;
And what you excel at doing.
To help you answer these questions, Student Life has created a tool to help you to engage, explore, and gain experiences.
Memorial's Online Record of Experience (MORE) is a new experiential tracking tool that provides students with the ability to record and capture their various experiences. MORE compiles those experiences and showcases overall time committed, and competencies gained from participation. More than simply a record of student involvement or student activities, MORE uses reflection to transform activities into deeper learning experiences.
Events