Archaeology at Memorial
Archaeologists study past and contemporary human cultures, across a variety of spatial and temporal scales, through the material left behind. Our objects of study encompass artifacts (e.g. tools and other objects modified or created by humans), features (e.g. architectural remains, hearths, artistic depictions), ecofacts (e.g. plant, animal and human remains, as well as sediments), archaeological sites and their associated landscape settings.
In the Department of Archaeology, our students engage in practical training and experiential learning in classroom, laboratory and fieldwork settings that provide a comprehensive education and transferable skills. We have begun to develop and expand our distance learning options through the development of online courses and remote teaching offerings that allow students from all over the world and different walks of life to join and learn with us and discover different aspects of archaeology. State of the art laboratories specializing in applied archaeological sciences, environmental archaeology, archaeological conservation, and artifact analysis integrate students into community-university research initiatives from Northern Labrador to French Guiana and from Alaska to Northwest Europe.
As one of the largest Archaeology departments in the country, we train our students to become effective researchers, critical thinkers, and active stewards for our shared archaeological heritage.
News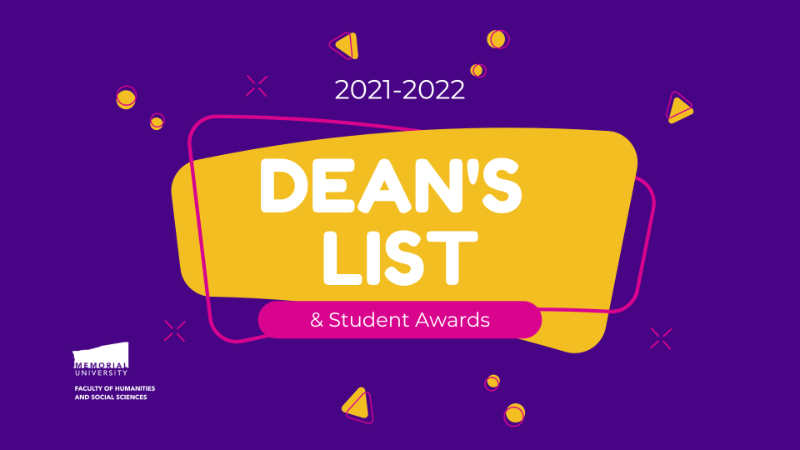 Congratulations to all students named to the 2021-2022 Dean's List, as well as the Program Book Prize winners, and receipients of the Dean's Award for Academic Excellence, and the HSS International Student Excellence Award.
Jamie Brake will be defending his PhD dissertation Heritage Policy Landscapes of Nunatsiavut: Approaching the Development of Heritage Policy & Law in Northern Labrador Thursday October 27th at 1pm in IIC 2014. You may attend in person or digitally. A digital link will be released just prior to the defense date. If interested in attending in person or remotely please let Fran Banfield know asap at fbanfield@mun.ca so Fran can email you the link once available.
We are seeking graduate students either at the Ph.D. and M.A. levels, in Geography, Anthropology and Archaeology/Heritage studies interested in pursuing research on some of these broadly defined topics. Check out the news article for more details!
Events