Archaeology student recognized with self-directed learning award
Mar 22nd, 2017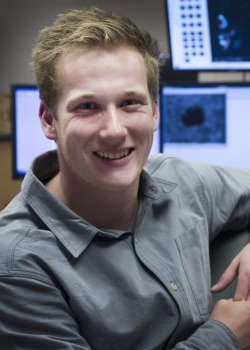 Archaeology student recognized with self-directed learning award
Daniel Rees, a student in the Department of Archaeology, is the winner of the 2017 Memorial University Award for Outstanding Self-Directed Learning.
The award celebrates undergraduate students with the qualities and skills that enable them to manage their own learning and successfully undertake self-directed learning projects during their formal studies.
The award will be presented at a reception on Tuesday, March 28 at 3:30 p.m. in the Junior Common Room.
Congratulations Daniel!