A Tribute to Dr. Richard Marceau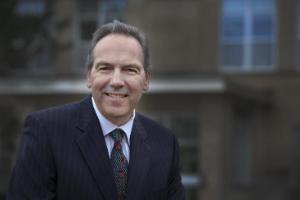 Memorial University lost a great champion and gentleman overnight on Sept. 26, 2016, with the sudden passing of Dr. Richard Marceau, Vice-President (Research).
Dr. Marceau was born and grew up in North Bay, Ont. He graduated from McGill University in December 1977 and began his career at MONENCO Inc. as an electric power engineer in 1978. He joined Hydro-Quebec as an operations engineer in 1982, entered the Hydro-Quebec Research Institute (IREQ) as a researcher in 1984 and became a planner of research and development activities in 1987.
After spending 12 years in industry, he entered a PhD program in electric energy transmission at McGill University in 1990, successfully obtaining his degree in 1993. The same year, he joined the Electrical Engineering Department at École Polytechnique de Montréal and was elected chair in 1998. In 2001 he became dean of the Faculty of Engineering of the Université de Sherbrooke where he led ground-breaking initiatives in both undergraduate education and graduate research capacity-building. In 2005 he became provost and vice-president academic of the University of Ontario Institute of Technology (UOIT), then Ontario's newest university, where over a period of eight years he grew its academic operations from 1,800 to nearly 10,000 students, and initiated the unprecedented growth of master and doctoral programs of any university in Ontario. In 2013 he became Vice-President (Research) of Memorial University.
Dr. Marceau was an active member of his community. He participated on numerous local, provincial and national committees and boards. From 2009 to 2013, he was president of the Parkwood Foundation, one of Canada's most beautiful National Historic Sites, and from 2012 to 2014, he was president of the Canadian Academy of Engineering. He was a licensed professional engineer in the provinces of Newfoundland and Labrador, Ontario and Quebec.
The Memorial community hosted a celebration of the life of Dr. Marceau on Nov. 3, 2016, on the St. John's campus. A webcast of the celebration is available online.