Getting involved with the Student Volunteer Bureau - a "by students, for students" initiative
Feb 21st, 2022
In 1983, Memorial University opened its doors to the Student Volunteer Bureau (SVB). Thirty-nine years later, the SVB continues to proudly stand out as the epitome of a "by students, for students" unit whose sole purpose is to drive positive change through volunteerism. To this day, the SVB's core pillar is a dedicated team of student volunteers.
The SVB serves as the connecting bridge between students and an array of volunteer opportunities, as well as personal and professional development sessions. The available volunteering placements encompass a hugely diverse portfolio, including long-term positions, remote roles, on-campus clubs and societies, community organizations, among other things. The vast choice spectrum ensures that our students are able to get involved in a cause that reflects their passion or enables them to explore their interests.
Celebrating volunteerism: programs and awards
One of the SVB's signature offerings is the Volunteer Incentive Program (VIP), a program designed to recognize the contributions of our volunteers. This program facilitates the acquisition of effective communication, critical thinking and time management skills, as well as promotion of diversity and inclusion, to name a few key areas of impact.
The Volunteer Incentive Program consists of four levels, to be completed in succession: Bronze, Silver, Gold and Platinum. At the beginning of each semester, Memorial students have the opportunity to register for this program through the SVB website. The final VIP submission package at the end of the semester consists of: (i) an organization form, (ii) attendance in a Think Tank session, and (iii) a personal and/or professional development form. The organization form guides the student in discovering their purpose in getting involved with their organization(s) of choice, as well as the practical skills and knowledge they attained through the experience. The Think Tank session is a focused reflection practice that inspires the student to have a meaningful conversation with peers about the learning objectives and outcomes of their volunteerism.
In addition to the aforementioned requirements, the Gold level of VIP has a particular focus on leadership development. The student must engage in a leadership role, at the end of which, they will be required to demonstrate, through submission of a leadership form, the skills and competencies attained from their position.
Finally, at the prestigious Platinum level, applicants undergo an interview and selection process to be deemed eligible. Successful applicants must facilitate two Think Tank sessions in addition to the requirements of the program.
Any student who successfully completes any of the VIP levels is celebrated at our annual VIP Award Ceremony, and presented with a certificate of recognition.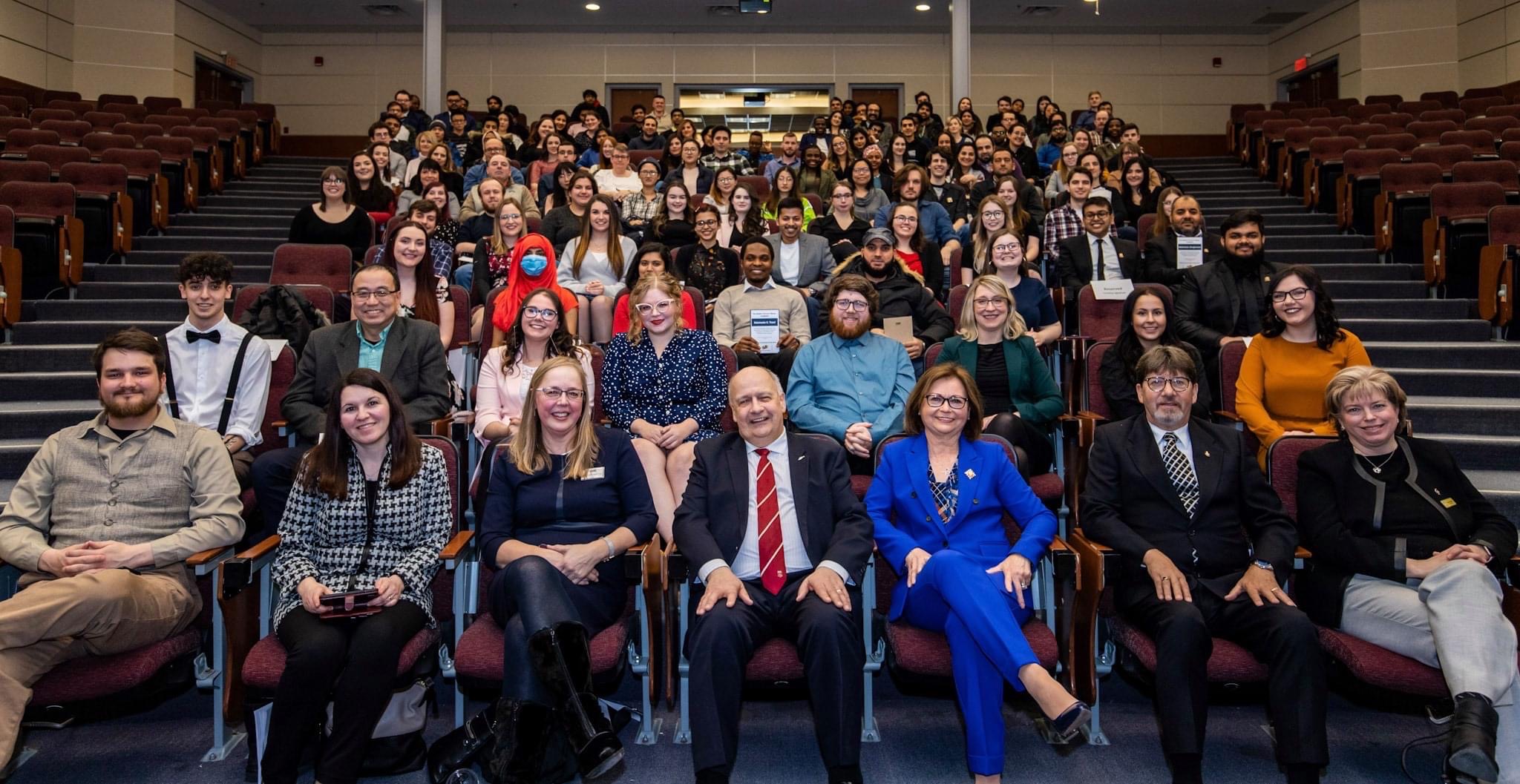 Meanwhile, taking it all up a notch is our annual MUN Volunteer Day Awards. This is the SVB's standing ovation for those who go the extra mile in this noble cause of volunteerism.
Other signature offerings:
Get Involved and Volunteer Expo (GIVE): G.I.V.E expands the promotion of on-campus and community volunteering opportunities.
Make Midterm Matter: Offered during the mid-term break each semester, this provides students with rewarding experiences during their time off while facilitating connections to the community and driving positive impact.
Skillshare series: The Skillshare series consists of informative student-lead workshops designed to facilitate knowledge sharing amongst peers and development of professional and interpersonal skills.
Get involved
Being an involved student is one of the best choices you can make while at university. Not only does volunteering boost your personal growth, it also provides you with valuable skill and connections to assist you in your future career endeavors.
Drop by our office in-person at UC-3014 or visit us online and our volunteer assistants will happily welcome you and answer your questions. Let's make a difference together!