Research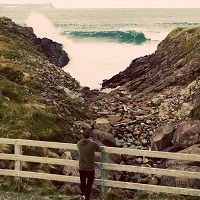 Submit a research IT request to Memorial's Research IT Advisory Group, a multi-unit team of members from Research Initiatives and Services, the Office of the Chief Information Officer, ACENET and other research IT service providers from across the university. The group will review requests, connect researchers with the appropriate IT service(s), and identify gaps in services.
When looking for opportunities to introduce a cloud solution to support teaching, learning and/or research, many things need to be considered before using a cloud solution – privacy, information management and protection, and legislative compliance to name a few.
Access high performance (HPC), big data, cloud and graphical processing unit (GPU) computing, storage, and a large-scale file transfer platform through ACENET.
Faculty Profile Web Sites
Faculty profile sites are created and managed using Memorial's web content management system. Web sites will have a URL of www.mun.ca/department/faculty_name/ and the same "look and feel" as www.mun.ca. A faculty site can be requested using MarComm's Request for Services.
The Researcher Portal is a web-based work tool for research data management. The Researcher Portal will allow you to apply for various types of research funding and ethics certifications.
Check out the Research Data Lifecycle to get help in choosing the appropriate resources, data management services, tools and storage options that are supported by Memorial University
Qualtrics is the current approved survey tool for Memorial University. This service is available to active Memorial faculty, staff, and students (with faculty/staff supervisor approval) to conduct surveys for a research or administrative purpose.
Memorial's VPN service allows a secure connection to Memorial's online resources. It is required to access many resources from off-campus.