Come SOAR with us
Due to the COVID-19 global pandemic, SOAR (Summer Orientation for Academic Readiness), scheduled to take place on the St. John's campus on July 9, 2020, has been cancelled.
Incoming first year students, parents and supporters should visit www.mun.ca/welcome for virtual orientation program dates and details, and a comprehensive suite of resources to support students' success at Memorial University.
Full information on dates and offerings will be available on May 27, with online programming beginning June 15, 2020.
For any questions or inquiries, please contact Julia Halfyard at Julia.halfyard@mun.ca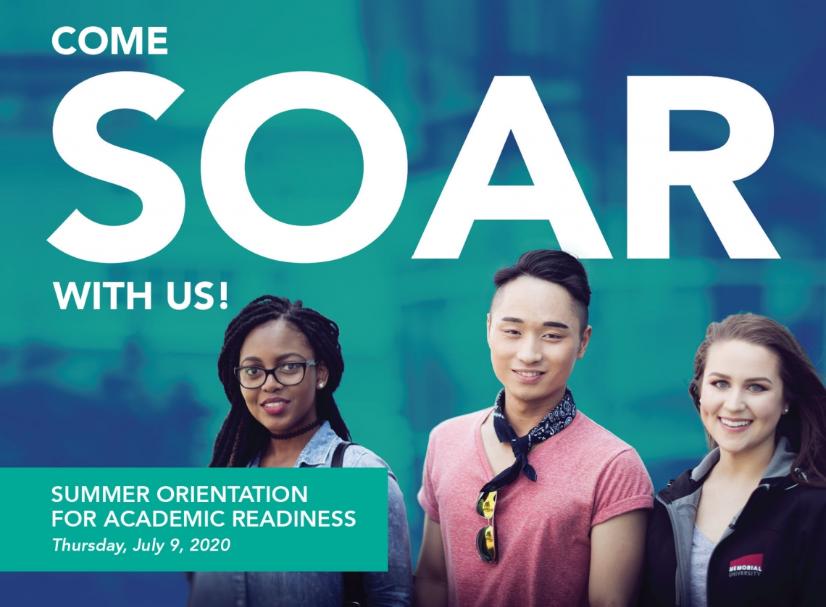 Make new friends and meet professors
Kick-start your July registration with confidence
Preview the full @MemorialU experience by staying in residence overnight (optional and no additional cost)
By attending SOAR, students will be better prepared to launch forth into their first year at Memorial University.
SOAR is a full day event with an option to stay overnight in residence at no additional cost.
At SOAR, students will build friendships with future classmates, experience the deep traditions of Memorial University and discover what it truly means to become a Memorial University student. This extended orientation experience is designed to prepare students for their transition to Memorial.
Parent / Guardian Orientation at SOAR
Family members of students can also be part of the SOAR experience by attending the newly designed Parent / Guardian Orientation. Let us know you can make it on the SOAR application form.
Locations will be announced shortly.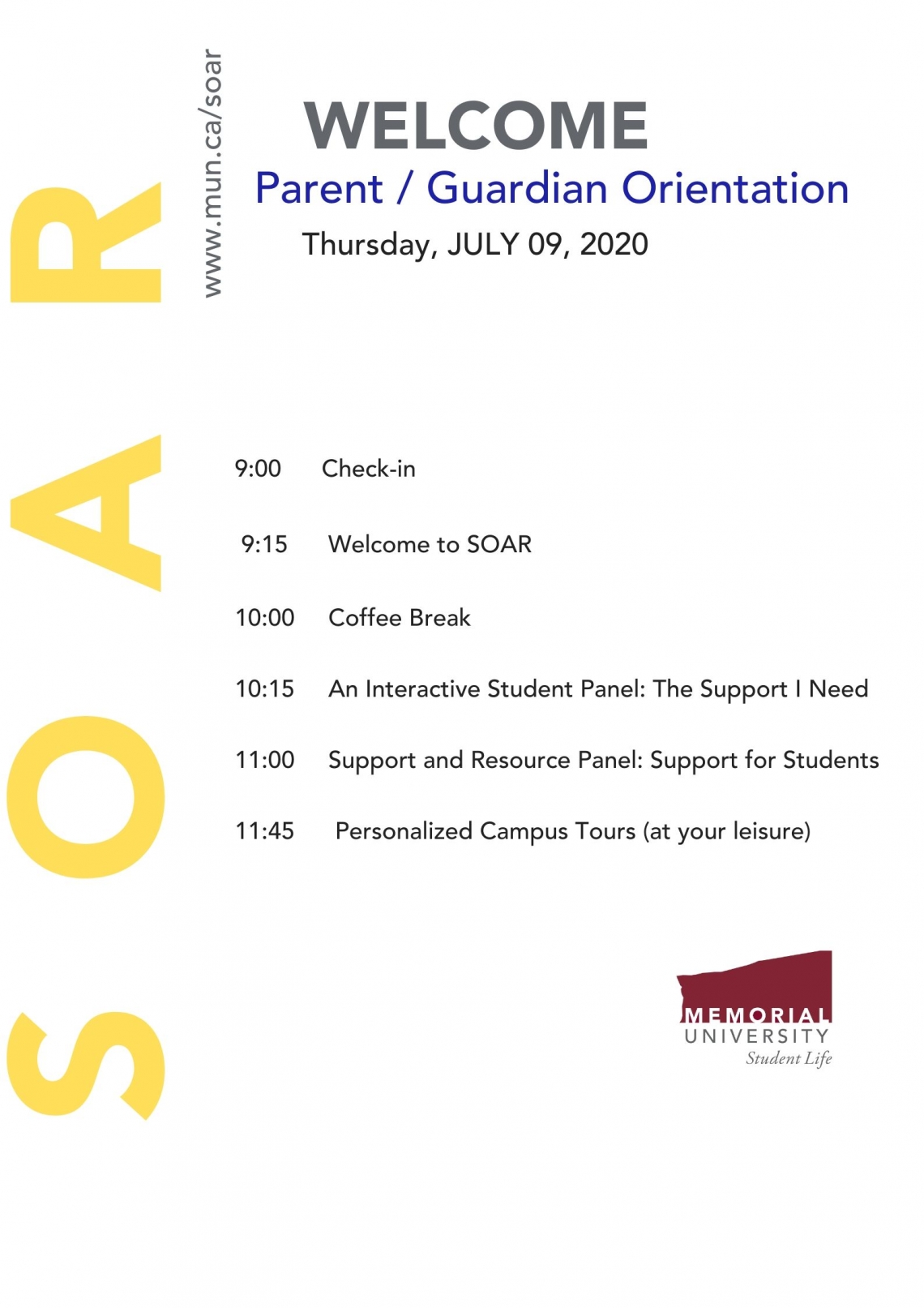 Overnight in Residence
SOAR students are welcome to spend a NIGHT IN RESIDENCE with other SOAR students
Experience Residence Life with a full night of fun activities
Chat with senior students to hear their residence experience
Chaperoned with Residence Life staff
Supper and breakfast at the Dining Hall
SO MUCH FUN!
Come SOAR with us!
July 9, 2020
St. John's Campus
The cost to SOAR is only $49 and includes nutrition breaks and lunch. There is no additional cost to stay overnight on July 9.
If you were awarded the HORIZONS scholarship or the Joyce Foundation scholarship, you receive free access to SOAR with us! Email julia. halfyard@mun.ca for your registration form.
Please note: Registration for the SOAR program does not indicate admission to the university. Questions regarding admission status can be directed to the Office of the Registrar: admissions@mun.ca.
Questions? Email julia.halfyard@mun.ca.