News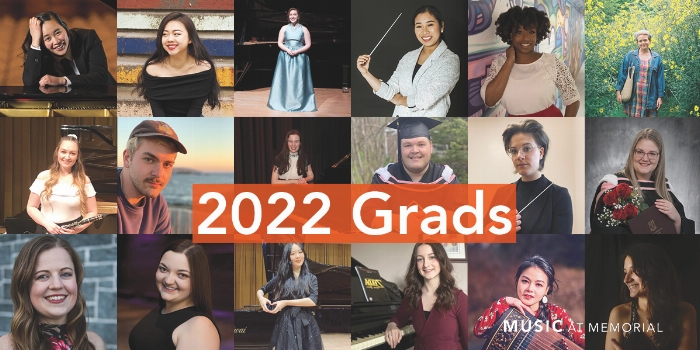 Congrats to all the 2022 Music at Memorial Graduates! We are so proud of all your hard work and wish you all the best on your future endeavours!
We profiled some of our 2022 Graduates and asked them about their favourite memories, their advice for new students, why they chose to study at Memorial, and what's next in their journey.
Read our 2022 Graduate profiles here!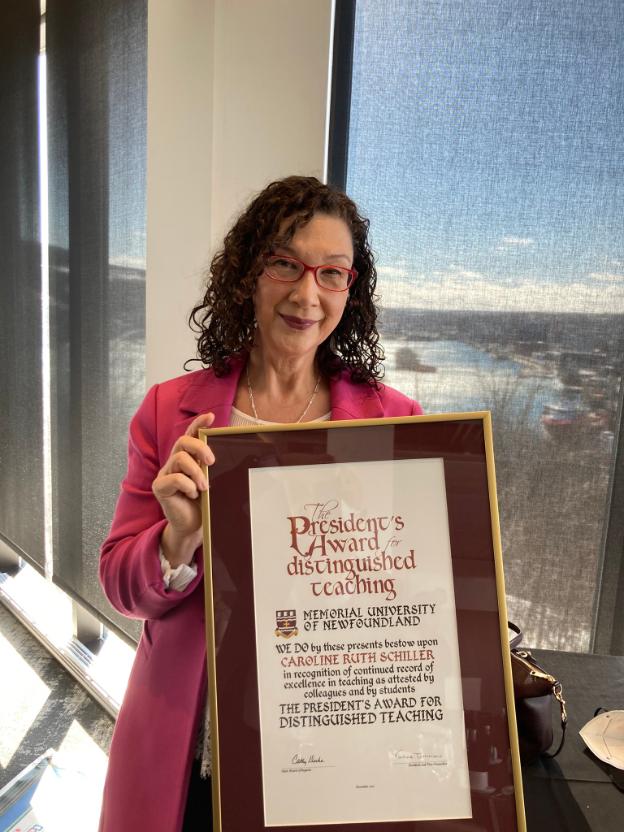 School of Music Voice and Opera professor Dr. Caroline Schiller was presented with Memorial University's 2021 President's Award for Distinguished Teaching in a ceremony on March 10, 2022 on Signal Hill Campus in St. John's.
Congratulations, Dr. Schiller! Thank you for all that you do for the Voice and Opera studio here at the School of Music!
Dr. Andrew Staniland is a professor of composition and electronic music here at the School of Music. His newest record, Reddened by Hammer: Earthquakes and Islands Remixed, was released October 15 on Canadian Music Centre's Centrediscs. Reddened by Hammer, an intersection of electroacoustic composition and art song, is streaming now on Apple Music and Spotify. Find out more and pre-order the vinyl at www.andrewstaniland.com.
Filmed on location at the MEARL (Memorial ElectroAcoustic Research Lab). To find out more about studying composition at Memorial University's School of Music, explore our Programs here.
Congratulations to Music at Memorial faculty Nancy Dahn & Timothy Steeves of Duo Concertante upon being jointly awarded the John Lewis Paton Distinguished University Professorship from Memorial University of Newfoundland!
This well-deserved award recognizes faculty who embody the university's mission by demonstrating exceptional teaching, undertaking world-class research and sharing their knowledge and expertise widely.
Congratulations, Tim and Nancy!