Meghan Forsyth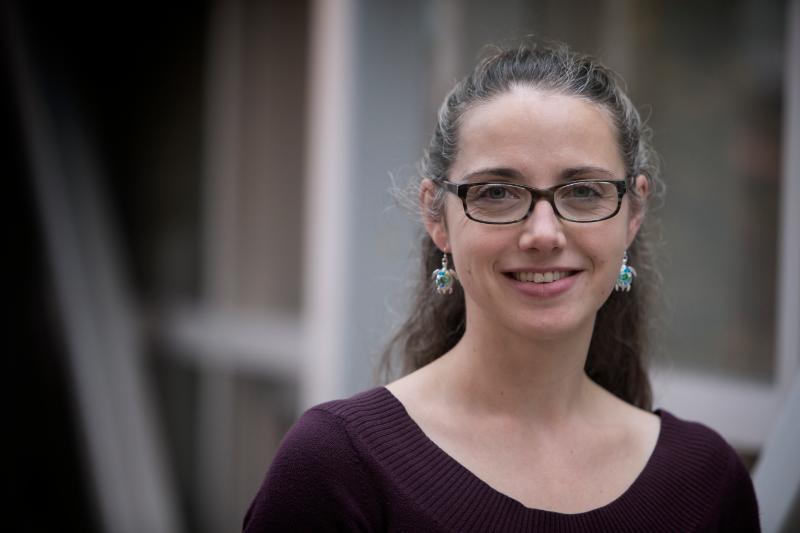 Assistant Professor
Ethnomusicology
President's Award for Teaching Excellence, 2017
B. Mus. (Lethbridge)
M. Phil. (Cambridge)
Ph.D. (Toronto)
mforsyth@mun.ca
Room: SN-1047A
864-4722
Meghan Forsyth is Assistant Professor of Ethnomusicology in the School of Music, specializing in the instrumental music and dance traditions of the Acadian diaspora and francophone North Atlantic. Her current research explores intradiasporic transnationalism and secular pilgrimage in the context of the pentennial Congrès mondial acadien (Acadian World Congress), as well as the social history of instrumental music of les Îles-de-la-Madeleine, Quebec. She is co-author with Dr. Ursula Kelly of The Music of Our Burnished Axes: Songs and Stories of the Woods Workers of Newfoundland and Labrador (ISER Books, 2018). An active applied ethnomusicologist, she is co-producer with Dr. Kelly of a traveling, multimedia exhibit Songs and Stories of the Newfoundland Forestry Corp of WWI and the Newfoundland Overseas Forestry Unit of WWII. In 2016, she produced a SSHRC-funded, multimedia exhibit and website (www.danseacadienne.ca) on Acadian set and step dance traditions on Prince Edward Island, in association with le Musée acadien de l'Île-du-Prince-Édouard, which was awarded the 2016 Prix Gilbert-Buote.

Forsyth's research has been supported by research grants and awards from the Social Science and Humanities Research Council of Canada, the Office of Public Engagement (Memorial), the Association for Sound Recording Collections, the Helen Creighton Folklore Society, the Sir Ernest MacMillan Memorial Foundation (2008 Award for Research in Canadian Music), the Government of Ontario, the University of Toronto, the British Library World and Traditional Music Sound Archive, Cambridge Commonwealth Trust, and the University of Cambridge.
Prior to joining Memorial's faculty, Forsyth held a SSHRC Postdoctoral Fellowship (2011–2013) at Memorial's School of Music. From 2014 to 2019, she was Project Coordinator and Researcher for the Research Centre for the Study of Music, Media, and Place (MMaP) and she served as the Director of the Bruneau Centre for Excellence in Choral Music from 2016 to 2019. Forsyth has taught courses in musicology, ethnomusicology, and popular music at Ryerson University (2008–2011) and Memorial University of Newfoundland (2012–2019). Her master's research examined the contemporary composition and performance practices of instrumental music traditions of the Shetland Isles (UK) and produced an archive of Shetland instrumental music for the British Library. A fiddler and violinist, she has toured with Alberta-based singer-songwriter John Wort Hannam (2000–2003), managed the Terra Nova String Quartet (2014–2018), and co-organized the Prince Edward Island fiddle camp (2012–2013).
Forsyth has published articles in the Journal of the Society for American Music, Shima: The International Journal of Research into Island Cultures, MUSICultures, and Canadian Folk Music. She is a contributing author to Bellows and Bows: Historic Recordings of Traditional Fiddle and Accordion Music from Across Canada (2012), a collaborator on Les Faiseaux des tunes/Tunesmiths: Le premier repertoire de compositions acadiennes de l'Île-du-Prince-Édouard (the first collection of Acadian compositions from Prince Edward Island). Her book chapter on improvisation in the traditional fiddle music of les Îles-de-la-Madeleine appears in Contemporary Musical Expressions and Cultural Resonances in Canada: Ethnomusicological Perspectives (McGill-Queen's 2019).

She is Secretary of the Canadian Society for Traditional Music/Société canadienne pour les traditions musicales and previously served as a member of the Council of the Society for Ethnomusicology.