Events Listing
RCM Fair (Toronto)
Location: Leslie & Anna Dan Galleria at The Royal Conservatory, Toronto, ON
Sat, 24 Sep 2022 10:00:49 NDT - Sat, 24 Sep 2022 15:00:50 NDT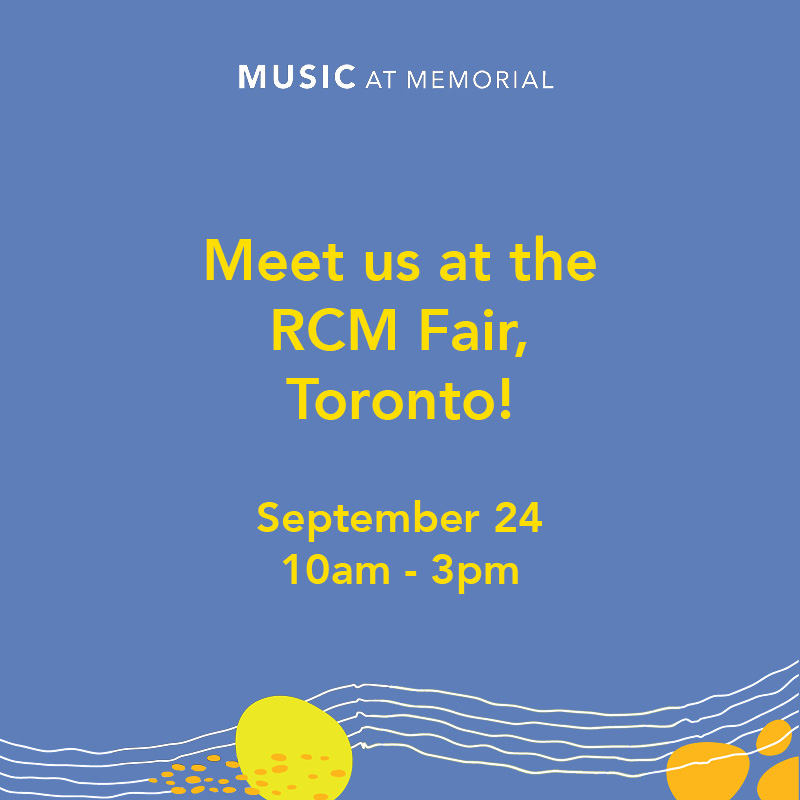 Are you a student in the Toronto area and thinking about studying music?
Meet us at
The Royal Conservatory
Music Fair on Saturday, September 24. Dr. Karen Bulmer, the acting Dean of the School of Music will be excited to chat with you!
Learn how Music at Memorial can help you EXPLORE your passions, develop the skills and confidence to EXPRESS yourself, and help you CREATE the future you imagine.