Staniland ballet featured on National Arts Centre Orchestra recording
Sep 24th, 2017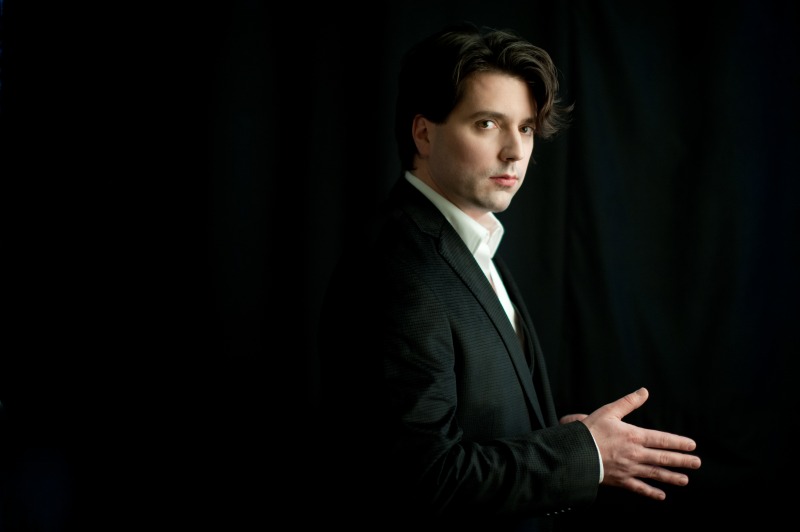 Staniland ballet featured on National Arts Centre Orchestra recording
What a year it's been for Music@Memorial's Dr. Andrew Staniland!
And that's no understatement.
The innovative young composer and School of Music faculty member won the Terra Nova Young Innovators Award for his leading edge research to invent a new kind of electronic musical instrument.One played not with hands or a bow, but with vital signs such as heart rate and blood pressure.
He was also nominated for two Juno awards for his composition, Dark Star Requiem, and had his ballet premiered at the National Arts Centre (NAC) as part of Canada's Sesquicentennial.
Now a new recording from Ottawa's National Arts Centre Orchestra, due out Sept. 29 on Analekta Records, features Dr. Staniland's ballet along with the two others commissioned by the NAC and performed to critical acclaim last April.
Dr. Staniland's contribution to the album is called Phi, Caelestis. In an story about the recording featured as part of First Play, CBC Music quotes the liner notes written Dr. Staniland, "The unifying theme was that everything was related in some way to the golden ratio, or Phi.
"For me, Phi was a catalyst and inspiration ... in terms of both extra-musical beauty and literal usage in Phi-inspired melodies and harmonies."
You can stream the NAC recording now til the end of the month on CBC Music at http://www.cbcmusic.ca/first-plays/490/first-play-nac-orchestra-encount3rs