Newfound Music Festival an homage to everything new!
Jan 22nd, 2018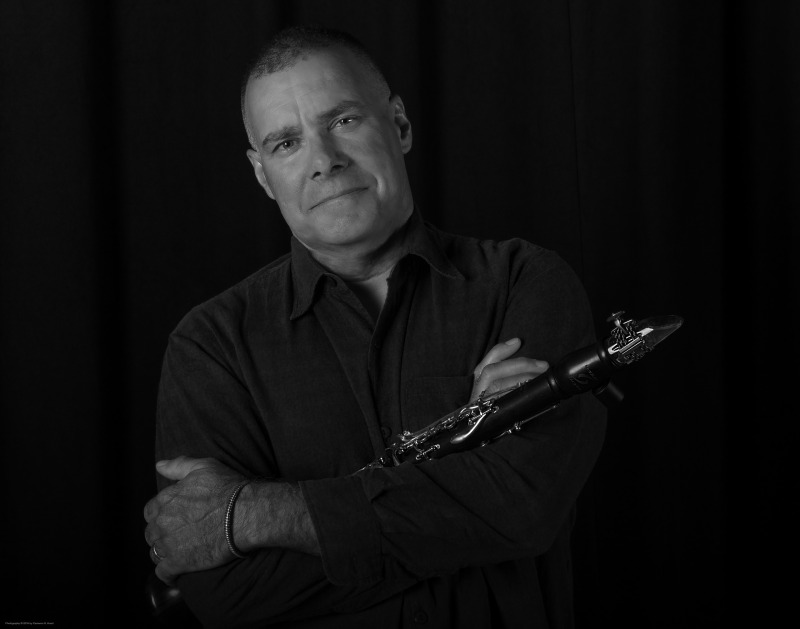 Newfound Music Festival an homage to everything new!
The 15th annual Newfound Music Festival at Memorial University's School of Music features an inventive, jazz-influenced composer/improviser in residence, a symposium of short talks and demonstrations, energetic performances, world premieres and at least one old (musical) saw.
This homage to all-things-new takes place Feb. 1 and 2 in the music school's Cook and Suncor Halls.
"A new music festival provides our faculty and students with a platform to showcase their performances, ideas, and new compositions," said Dr. Joe Argentino, festival co-chair and faculty member in the School of Music. "More importantly, it exposes our younger incoming students as well as the wider community to new musical experiences in a welcoming environment."
Clarinet virtuoso Franҫois Houle is this year's composer/improviser- in-residence. The Vancouver-based musician tours extensively, appears at major festivals across Canada, the United States, Europe and Australia, is a prolific recording artist, and earns multiple Juno Award and West Coast Music Award nominations.
His music is described as rhythmic and sizzling with energy. Catch him in Houligans, the festival's closing night concert, Friday, Feb. 2 at 7:30 pm in the D.F. Cook Recital Hall. You can see him perform ElectroArials at https://www.youtube.com/watch?v=3uJPjOdFgO8.
Opening night's show, Newfound Music Plus, Thursday, Feb. 1 at 7:30 in Suncor Energy Hall, serves up performances, screenings, premieres and the aforementioned old saw…used for musical purposes only.
Newfound Music's symposium of short talks, demonstrations and performances runs from 12 pm – 5 pm, Feb. 1, in Suncor Energy Hall.
And if jamming is your thing, the festival wraps up with a closing night, post-concert open mic at Bitters Pub Friday at 9:30 pm.
"Our festival is accessible to a general audience," said Dr. Ellen Waterman, School of Music faculty member and festival co-chair. "Symposium talks and demonstrations are designed to be short, appealing, and to show the astonishing breadth of creative and intellectual activity in music today. The concerts will have a lot of variety, energy and even get a little rowdy."
You can access a festival schedule here at http://www.mun.ca/music/newfound/index.php