Sing Your Song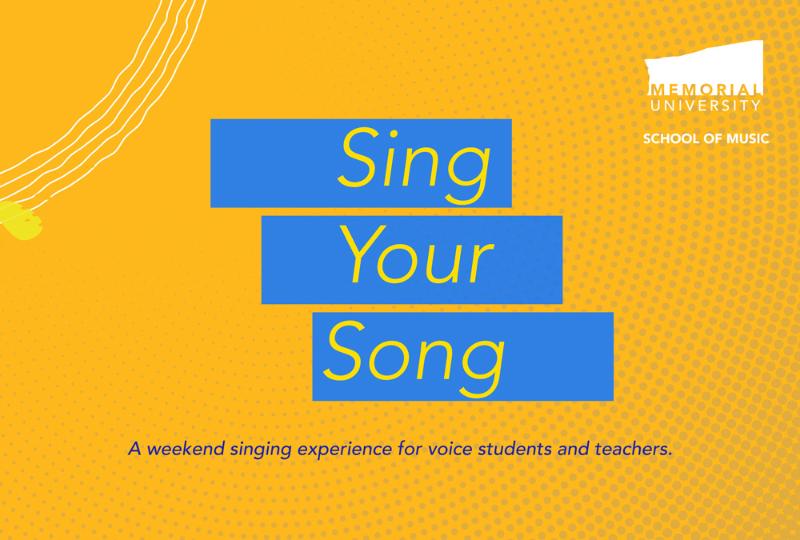 FREE EVENT!
Saturday, November 4, 2023
Joseph R. Smallwood Arts and Culture Centre, Gander, NL
Memorial University's School of Music proudly presents Sing Your Song, a singing experience for voice students, voice teachers, and school music teachers.
The first edition of Sing Your Song will take place in Gander, NL at the Joseph R. Smallwood Arts and Culture Centre on Saturday, November 4, 2023. Join Professor of Voice Dr. Jane Leibel and collaborative pianist Mado Christie for an exciting day of singing, coaching, presentations, and performances.
What can you expect at Sing Your Song?
Coachings and masterclasses with MUN instructors
Presentations about vocal health
Games to practice feeling comfortable on stage
A final performance
Participants are welcome to sing during Sing Your Song or simply observe. Singers should prepare one song, which can be an aria, classical song, musical theatre, folk, or pop tune. All participants (singers and observers) should complete the registration form below.
Questions? Email music@mun.ca.