Undergraduate Studies
NOTE: If you are a native speaker or have near-native fluency, please consult the Department to be placed at the appropriate level by emailing languages@mun.ca. Native speakers and students with near-native fluency will not normally receive credit for courses taken at the first-year level in their native language nor will they be allowed to challenge for credit at the first-year level.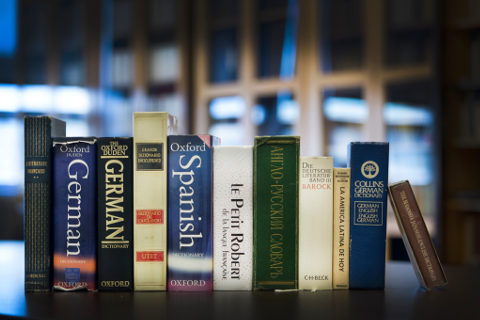 At the undergraduate level, the Department of Modern Languages, Literatures and Cultures offers the following programs: a major and minor, as well as an honours and joint honours program in French; a double major in French and Spanish; a major, minor, an honours, and joint honours program in German; and major and minor programs in both Russian and Spanish. The department also oversees the delivery of language courses in Irish, Italian, and Japanese.
The private and public sector, and national and international organizations view knowledge of modern languages and the cultural awareness that goes along with it as a feature that enhances the value of a potential employee. Our graduates have found careers in, for example, education (translation, research, teaching, library work, graduate studies in Education, French, German, Russian, and Spanish), business and industry (banking, journalism, export/import, advertising, publishing), social work (police work, hospitals, courts), government services (customs, civil service, external affairs, immigration), travel (interpreter, restaurants, airlines), and the arts (museum and art curator, critic, stage director, cinema, translator).