Maureen Scheidnes
Oct 3rd, 2019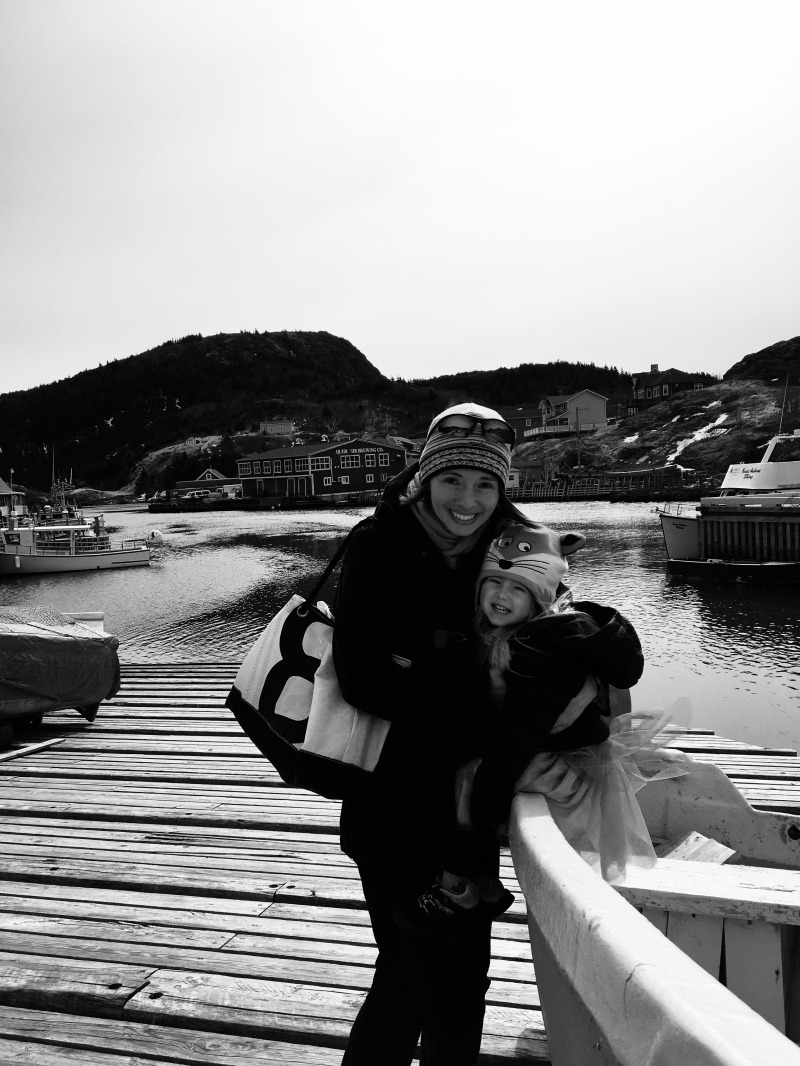 Maureen Scheidnes
Maureen Scheidnes was born and raised in St. Paul, Minnesota. She received her BA in Modern Languages from Beloit College in Wisconsin. After teaching English in France and working in the private sector in Minnesota, Maureen returned to school to obtain her MA and PhD in linguistics from the University of Tours in France. Shortly after obtaining her PhD, she began her current joint appointment at Memorial in the Department of Modern Languages, Literatures and Cultures and the Department of Linguistics. Her research focuses on typical and atypical language development in bilingual children.
What first sparked your interest in studying French and linguistics?
My interest in French was sparked by Miss Firner, my fourth-grade teacher. My major in Modern Languages, for which I took a number of grammar courses in different languages, played a very important role in steering me towards linguistics.
How has your own experience influenced your academic career?
As is the case for many of us in second language acquisition, my own challenges as a second language learner can influence how I approach research on bilingualism and how I approach teaching French as a second language in the classroom.
What's the weirdest/strangest/most surprising place you've ever found yourself in the course of your research?
I would say that the most surprising places that I found myself occurred while driving around the country side in central France (the area around Tours) to look for English-speaking children to participate in my doctoral research project. The families who participated had recently emigrated from the UK and were renovating old farm houses which they were very happy to show me. This was not something that I was expecting to see while collecting data, but I feel very lucky to have had these experiences.
In a related detail, I found the country side near Tours to be particularly scenic when the colza was ripe (see photo)
What are you currently working on?
I am currently carrying out research on children in early French immersion. This is collaborative work done with Dr. Leslie Redmond in the Faculty of Education. We are particularly interested in how these children comprehend relative clauses in both French and English. In the literature on both adults and children, object relative clauses (1) have been shown to be harder to comprehend and slower to process than subject relative clauses (2). Prior work has shown that typically developing monolingual children have chance-level performance in the comprehension of sentences like (1) into the early primary school years.
(1) I see the giraffe that the cow is pushing.
(2) I see the giraffe that is pushing the cow.
Data collection and analysis is ongoing for this project, but thus far, it seems that first-graders in French Immersion appear to have similar comprehension scores for object relatives in both French and English. This is an interesting result because these children have had much more overall exposure to English compared to French. This suggests that age, not quantity of exposure, is the determining factor in acquiring object relative clauses in L2 French (when the L1 is English).
I am also working on non-word repetition and sentence repetition in French in children at L'école des Grands-Vents, the French-speaking primary school in St. John's. These types of repetition tasks are sensitive to the participant's language abilities. The children attending that school vary in their exposure to French (e.g., some have one French-speaking parent, others have two), but despite the variability in exposure to French, the children are able to repeat sentences with relative clauses. Again, this suggests that age is more important than exposure for processing these structures.
This work would not be possible without the schools and families who choose to participate! Merci!! I also rely on my very smart graduate and undergraduate student assistants: Laura Barr, Kaylyn Turner, Sarah Fradsham, Danica Brockwell, Katelyn Mayo, Hyoeun Kim, and Chelsea Terry. They are a motivational force for me.
What has been the biggest success to date for you personally?
When I have made students laugh in class! In one of these instances, I was writing on the chalkboard and someone in a car just outside of the classroom started honking very aggressively. I stopped and looked towards the window and said, "Ok, ok, I'll be right out!" That got a lot of laughs.
What is your philosophy in regards to research?
I really admire researchers who critically analyze their own positions and who move the field forward with interesting and novel research questions.
What sort of impact do you hope your research will have?
I hope that my research will lead to a better overall understanding of developmental trajectories in bilingual children. I hope that this knowledge will assist parents and childcare professionals in the identification of typical versus atypical language development in children who speak more than one language.
How do you feel your work is helping to boost Memorial's national and international reputation?
Distinguishing between typical and atypical language development in the context of multilingualism is a challenge that concerns researchers on a global scale. Any contribution towards this goal will be positive for Memorial.
How is this research helping address the needs and opportunities for our province?
A greater understanding of language development in various contexts can help address the educational and clinical needs of bilingual individuals in Newfoundland and Labrador.
How are you supporting the next generation of researchers and HQP (highly qualified personnel)?
I have been lucky to have had funding to hire and train graduate and undergraduate students in a variety of computer-based and paper-based language tools. Many of these students also receive training in performing data collection with bilingual children. For those students in particular who go onto careers in fields such as education or speech-language pathology, I hope that their experiences working with bilingual children will help them think critically about the use of language assessment tools that have been developed primarily with monolingual children.
What is the one thing you would like the general public to know about your research?
I would like to encourage parents who speak a minority language at home, particularly recent newcomers to Canada with little knowledge of English, to continue speaking this language to their children at home if they so desire. The continued use of the home language has shown to be important for children. Parents may worry about their children's English skills, but home language maintenance and second language acquisition can be mutually beneficial. Furthermore, home language loss is a greater concern, as children generally become dominant in the majority language of the community. There is a very accessible review of these issues in a book by Fred Genesee and colleagues (Genesee, Paradis, & Crago, 2004), which can be found at the library.
Genesee, F., Paradis, J., & Crago, M. B. (2004). Dual Language Development and Disorders: A Handbook on Bilingualism and Second Language Learning. Baltimore, MD: Brookes Publishing Company.